Rochester United apppoint Lloyd Hume as their new manager
Friday 04th September 2020
ROCHESTER UNITED have appointed Lloyd Hume as their new manager.
The former Maidstone United boss has followed in the footsteps of his brother Matt to manage the Rede Court Road outfit.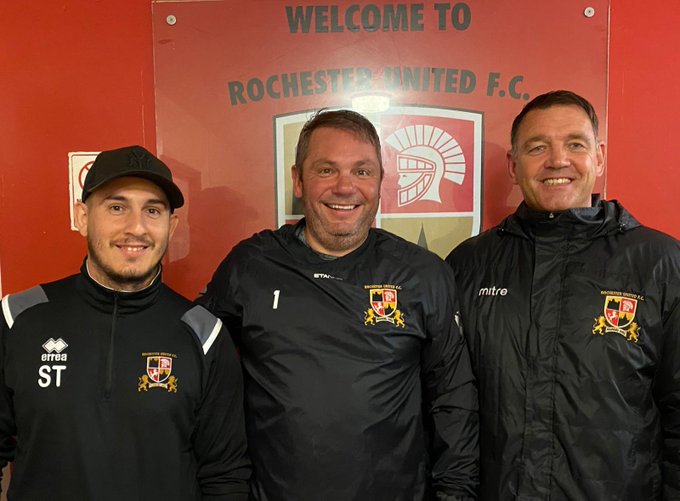 Rochester United have appointed Lloyd Hume (centre) as their new manager on the eve of the new season.
Photo: Rochester United FC

The club begin their Southern Counties East Football League First Division campaign tomorrow (15:00) with a home game against Forest Hill Park.

"We are delighted to announce our new management team in charge of the Spartans," said a club statement.

"Lloyd Hume (manager), Steve Tremain (assistant) and Glenn Cook (coach) are no strangers to Kent football, bringing a wealth of experience on and off the pitch."

Hume replaces Lee Garlinge, who guided the club to a top-five placing in March before the campaign was declared null and void by The Football Association owing to the coronavirus health pandemic.

Hume and Andy Walker left their joint-managers role at then Isthmian Premier Division side Maidstone United in February 2010 with Peter Nott taking charge of the club.

Hume hasn't been involved in management since leaving the Stones until officially taking charge of the Spartans, where his brother Matt is chairman.