SPONSOR OUR COVERAGE OF BROMLEY'S MARCH TO THE WEMBLEY ARCH:
For £350 you can sponsor our coverage of Bromley's trip up to Gateshead in their FA Buildbase Trophy Semi-Final Second Leg on Saturday. The Sponsor will receive a banner advert here for a year and banner advert within the match report of the Second Leg - and the Wembley Final should Bromley get there.
Interested? Please email stephen@kentishfootball.co.uk and put Gateshead trip in subject.
Latest News

4 – 3

CRAY WANDERERS 4-3 HORSHAM
Bostik South Division
Sunday 18 March 2018
Stephen McCartney reports from Hayes Lane

CRAY WANDERERS manager Tony Russell says their win over midtable Horsham was not the prettiest but he wants his side to finish the season as high as they can in the Bostik South table.

Read more


3 – 2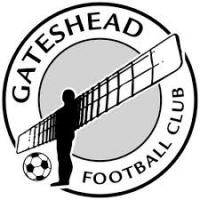 BROMLEY 3-2 GATESHEAD
The Buildbase FA Trophy Semi-Final First Leg
Saturday 17 March 2018
Stephen McCartney reports from Hayes Lane

BROMLEY manager Neil Smith says he wants to lead his players out at Wembley Stadium in The FA Trophy Final on 20 May.
Read more