Bromley fans say goodbye to the iconic Benches End at Hayes Lane
Saturday 09th June 2018
BROMLEY supporters have taken to Twitter to share their special moments while watching their side from the iconic Benches End at Hayes Lane.
The Vanarama National League club announced at their open day on 19 May that their new South Stand will be open for the first home game in January 2019.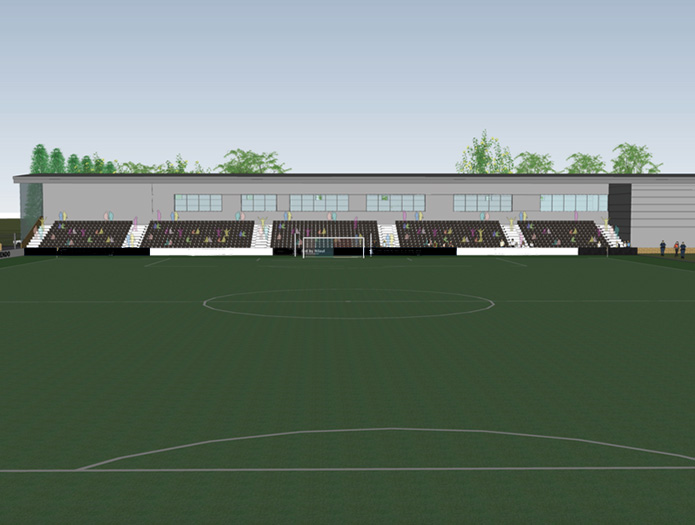 An artist impression of the new South Stand which is expected to open at Hayes Lane in January 2019.

Work has now been untaken at the ground – which was opened back in 1938 – to remove the benches and the cramped white seats and replace it with a new stand, fit for hosting League Two football.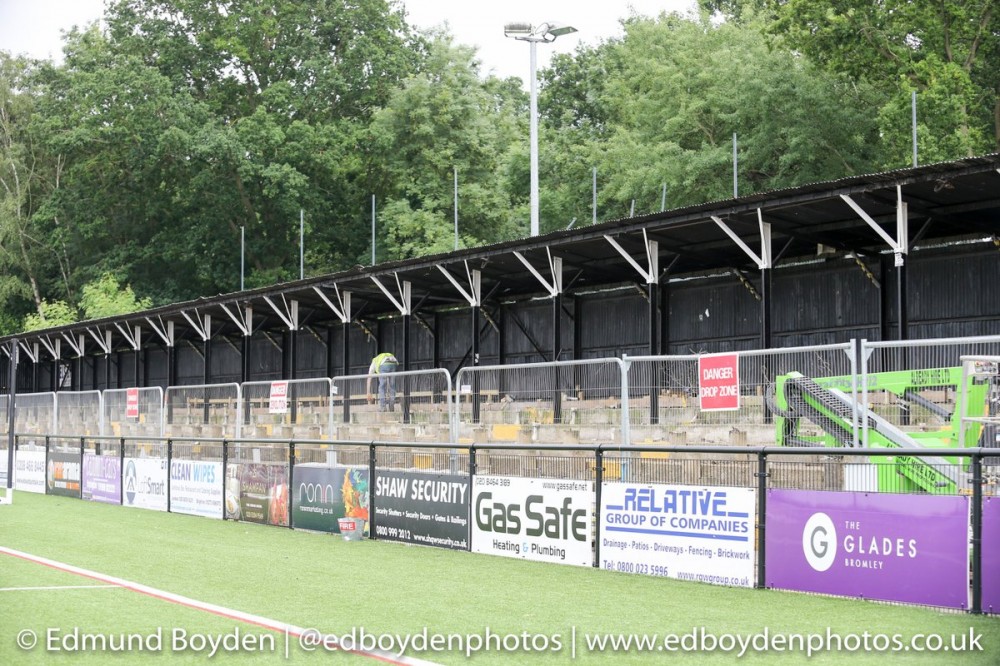 SAD DEMISE: The early stages of demolition work at Bromley's iconic Benches End of Hayes Lane.
Photo: Edmund Boyden - www.edboydenphotos.co.uk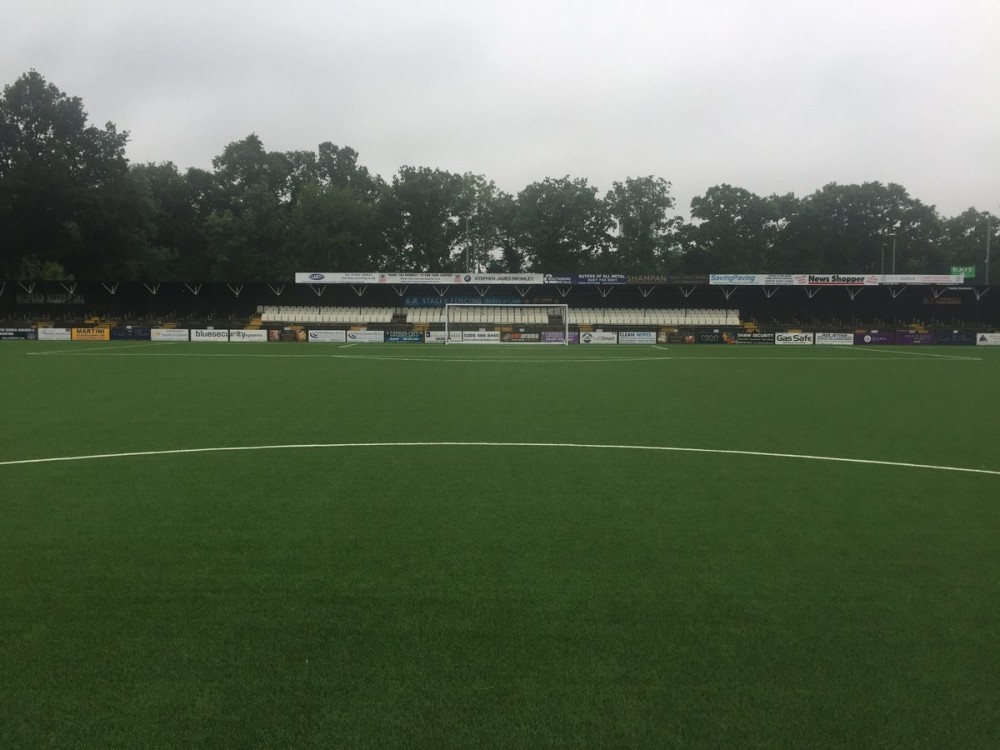 Bromley's record attendance was set in September 1948 when 10,798 people saw Bromley play Nigeria in an interenational friendly. The current capacity is set at 5,000.
Photo: Bromley FC

Peter Adeniyi, who now manages Carshalton Athletic, scored THAT winning penalty that beat Billericay Town in a dramatic penalty shoot-out to win the Ryman Premier League Play-Off Final in May 2017.

"Great times. Definitely my favourite Bromley moment. After friends and family, I can't think of anything that brings as much happiness as football. I love this game."

Sean Francis scored Bromley's first ever goal in the top-flight of non-league football at the Benches End of the ground, as Bromley stunned Wrexham 3-1 on their Vanarama National League debut in August 2015.

Wins over AFC Wimbledon were pretty special too.

Supporter Colin Head said: "Nick McDonnell's header against AFC Wimbledon in the Ryman Premier League Play-Off Semi-Final and 'that goal' from Ryan Hall for starters."

Former Bromley player, Kris Hollidge, reflected on a Ryman League Division One game: "Home full debut vs Ford United, 2-0 win, assisting for first goal at that end."

Bromley were relegated by Slough Town on the final day of the then Vauxhall League Premier Division with Slough winning the league title by scoring the only goal of the game in the in the 85th minute.

Bromley, who needed a point to stay up, had a Paul Loughlin first half strike ruled out for offside.

That was my first season as a Bromley fan and my 12th game. It happened to be Derek Morris' first Bromley game.

"Bromley v Slough 1989/90. My first experience at the fortress."

Another supporter added: "Had some great times and seen some great goals in that stand. In the second leg of the Skrill South Play-Off Semi-Final 2013/14 against Ebbsfleet when Joe Anderson launched a long high ball in for Danny Waldren to volley in. That was pretty special. We were 4-0 down on aggregate at the time."

Another said: "My teenage years, making friends for life at footy, grouped up the top behind the goal at the benches end, signing for the whole 45 minutes, normally in a crowd of 300 or so."

He added: "Someone may have a better memory than me but seem to recall a game in the 1987/88 season, home to Hendon. Iain Dowie playing for them. Pretty sure their goalie saved a penalty at the benches end, ball spun up 20 foot in the air, came down and the goalkeeper punched into his own net. Benches end erupted!

James Dodd recalled Bradley Goldberg's stunning curler in a memorable 5-0 thrashing of Chelmsford City in Conference South.

"Remember, remember the 5tth of November 2013. Bradley Goldberg picking the ball up from about 30 yards out against Chelmsford and smashing it in off the post!"

Bromley suffered a humiliating home defeat to Barton Rovers at Hayes Lane during the 2000-01 Ryman League Division One campaign. Barton won only two league games that season and finished rock bottom, while Bromley struggled to finish in the bottom five.

Who would have thought during those dark days that Bromley will now be playing in the top flight of non-league football and have just suffered a heartbreaking penalty shoot-out defeat to Brackley Town at Wembley Stadium in The FA Trophy Final on 20 May 2018, thanks to two beautiful goals from Loius Dennis at the Benches End to beat Gateshead 3-2 in the first leg of the Semi-Final.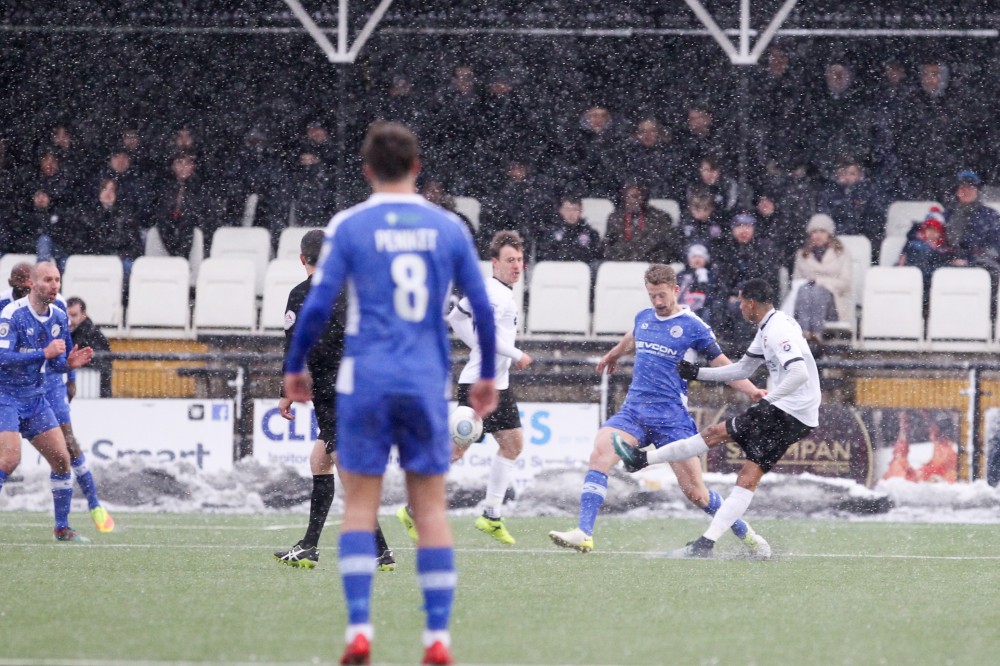 Portsmouth bound Louis Dennis scores one of Bromley's best goals in front of the iconic Benches End as Gateshead are beaten 3-2 on a wintry day at Hayes Lane in The FA Trophy Semi-Final First Leg in March 2018.
Photo: Edmund Boyden - www.edboydenphotos.co.uk

Bromley thrashed Leyton Orient 6-1 at Hayes Lane in August 2017, the fourth game of their Vanarama National League campaign last season.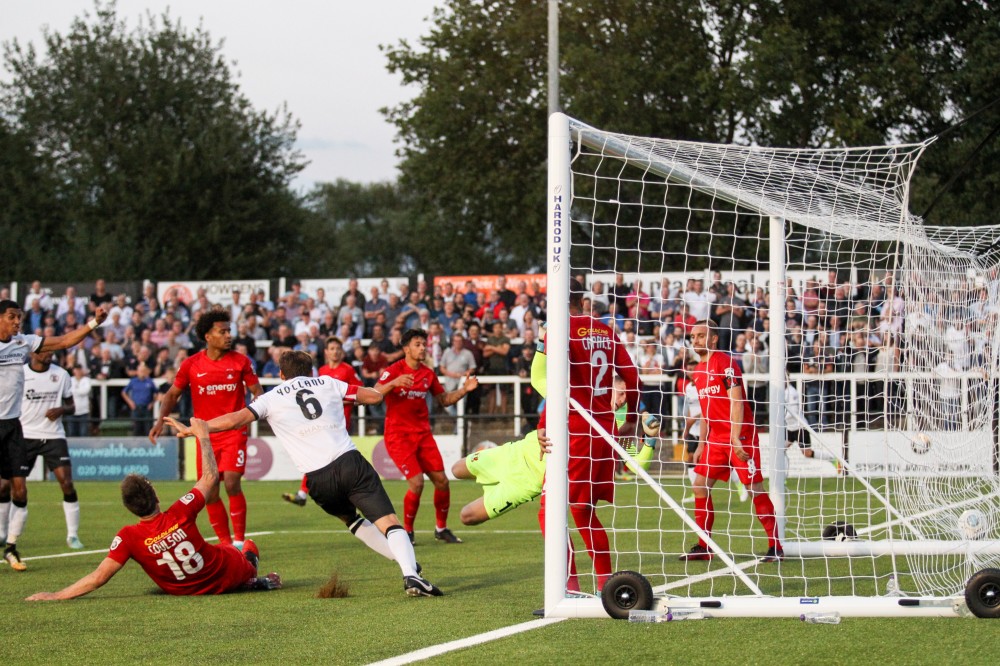 Bromley's best ever performance at Hayes Lane: Bromley captain Jack Holland (6) scores as Leyton Orient are humilated 6-1 in August 2017.
Photo: Edmund Boyden - www.edboydenphotos.co.uk

It was an unforgettable night, arguably Bromley's best ever performance at Hayes Lane considering the opposition's history and stature, and Stuart Glover said: "The 25 goals we scored at that end against Orient last season!"

Howard Jenkins recaled a FA Cup Fourth Qualifying Round tie back in 1976.

"Sitting there in disbelief as we slaughtered Walton & Hersham 9-3 in The FA Cup. They actually won the second half 2-1."

Neil Cooper added: "Being one or two people out there, in torrential rain while we were losing 6-0 to Molesey or Margate or someone else beginning with M and everyone else had retreated to the bar!"

So many memories, good and bad. Bromley can now look forward to a fourth year in the Vanarama National League when the new season gets underway in August after Neil Smith guided his home-town club to its highest ever finish in the top-flight of non-league football, ninth-place, on a record 70 points and a trip to Wembley Stadium.

With a new seated South Stand to replace the black corrugated iron structure it will signal that the club are serious about winning promotion in to League Two.

Another bonus, Bromley will still be playing at Hayes Lane, one of the very few traditional non-league football stadiums left in the area for many more memories to be created and shared for many more generations to come.