Richard Dimmock: Controversially sacked by Welling Town despite sitting top of the SCEFL First Division table with a 72% win percentage during his time in charge
Saturday 24th November 2018
WELLING TOWN begin the search for a new manager after Richard Dimmock was booted out after 23 months in charge.
Tonight's news is controversial, considering the club are four points clear at the top of the Southern Counties East Football League First Division table with 39 points from their 17 league games.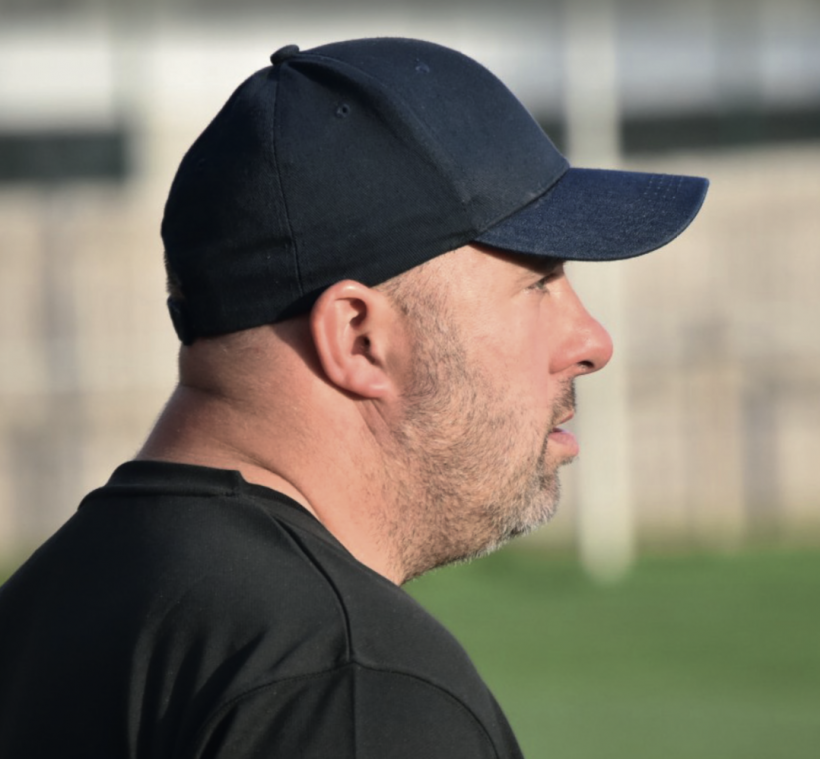 AXED: Richard Dimmock has left Welling Town despite sitting at the top of the Southern Counties East Football League First Division - with a 72% win percentage from his 65 league games in charge of the Bayliss Avenue based club.
Photo: Welling Town FC

After winning a top-of-the-table clash 3-0 at Holmesdale on 3 November, The Boots were defeated 2-0 at home to Premier Division side Glebe in the Challenge Cup, before they lost two league games on the bounce, 3-2 at Stansfeld and 3-0 at now second-placed side Bridon Ropes.

Dimmock's last game in charge of the big-spending club was a 4-4 draw to Lydd Town at Bayliss Avenue this afternoon.

"It is with regret, especially after such a successful 23 months in charge of the first-team, that this evening manager Richard Dimmock leaves the club," chairman Kevin Oakes told www.wellingtown.co.uk.
"Whilst our position at the top of SCEFL Division One is strong and our time under Richard's management has seen us progress many levels and win trophies, recent results and performances have not been in line with expectations and several wider issues off the field remain a concern.
"We thank Richard for his efforts in his time with us. He has been instrumental in us getting to where we are and as someone I have known for more than 20 years, this decision is all the more difficult.

"We're still surprised he even considered taking the job at the level we were at, and very pleased me helped deliver our main aim at that time of progressing from amateur to semi-professional football and to enter the Southern Counties East Football League.

"Without his input the club would not be in the place it is today, but to continue moving forwards we feel that a change is required.
"Whilst sad news, we'll be eternally grateful. A big thank you Dimmo and best wishes for the future.
"We'll consider our position and look to make a further announcement in due course."

Welling Town are next in action when fourth-placed side Sutton Athletic visit Bayliss Avenue for a League game on Saturday 8 December.

Dimmock was in charge of Welling Town for 85 games in total and had the largest playing budget in the Kent County League.

They finished runners-up to Sydenham Sports in Division Three West in season 2016-17 and celebrated winning the West Kent Challenge Shield with a 4-0 win over FC Elmstead Reserves.

Last season they claimed the Division Two West title, beating Sydenham Sports on goal-difference and they retained the West Kent Challenge Shield by beating Red Velvet 4-2, after they claimed the Kent Junior Cup for the first time with a 4-0 win over Ashford.

Dimmock has lost his job despite sitting at the summit in the Southern Counties East Football League First Division table after 17 games.

Dimmock won 47 of his 65 league games in charge of the club with a 72% win percentage but that was not good enough for him to keep his job as the axe fell after extending their winless run to four games.

They were 3-0 down to Lydd after 58 minutes before fighting back to 3-3 with two goals from Tyrus Gordon-Young and Raheem Chentouf. Lydd's Craig Calvert then scored what appeared to be a late winner but the Boots grabbed a point through a penalty from Enoch Adjei.

Visit Welling Town's website: www.wellingtown.co.uk