Tenterden Town is the heart of Tenterden and has to stay, in a world full of power and a lack of compassion, it would be heart warming for the club to win this battle
Sunday 21st October 2018
TENTERDEN TOWN face an uncertain future as they may lose their ground due to controversial plans to turn their pitch into netball and tennis courts and a car park.


The club play in the fourteenth-tier of English football – Division Three Central & East of the Kent County League and have been playing their home games on the Recreation Ground on Recreation Ground Road ever since the club were formed back in 1890.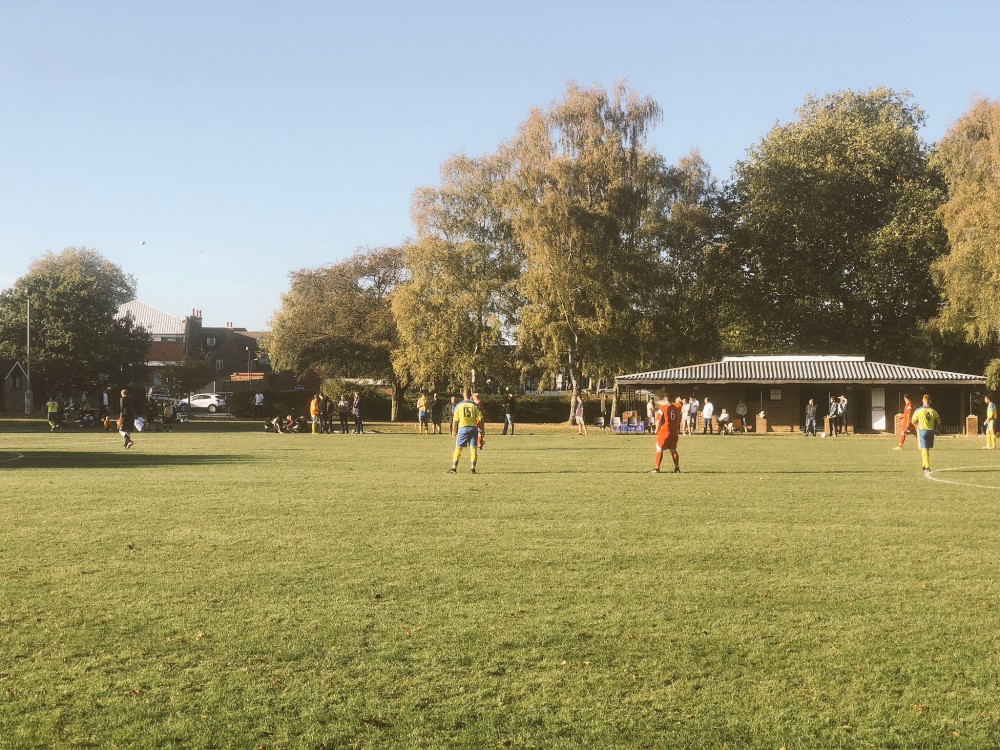 SAVE OUR CLUB: Sixty-five people watched Tenterden Town (red) beat The Bull 1-0 at The Pavillion, Recreation Road Ground, the home of Tenterden Town since the clubs formation back in 1890.
Photo: Tenterden Town FC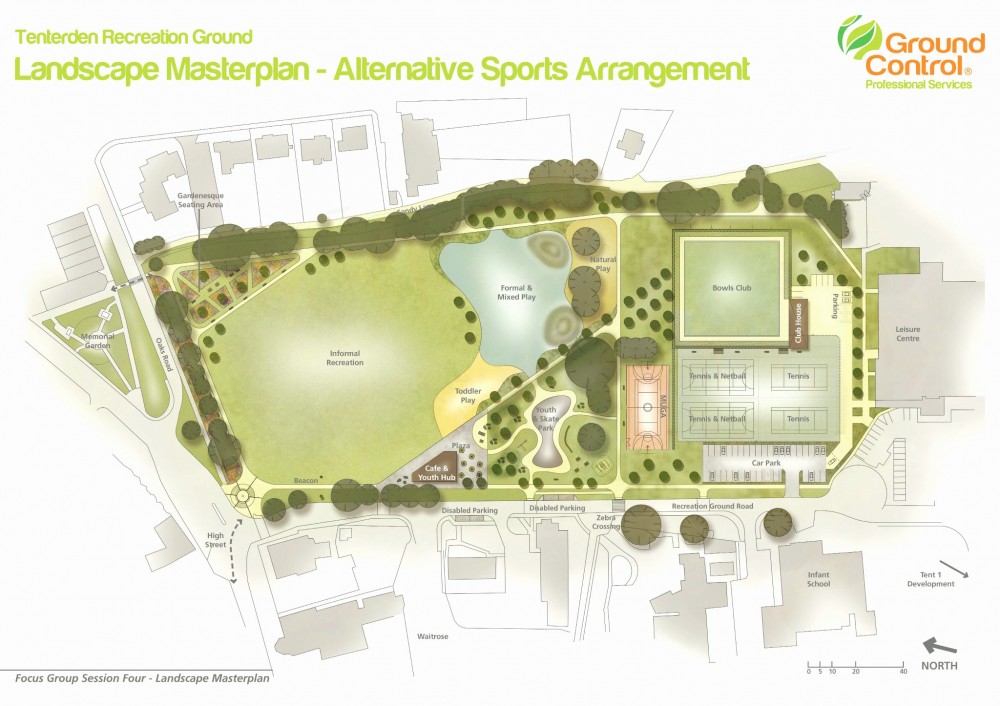 PLANS: The plans drawn up to build netball and tennis courts and a car park on Tenterden Town's football pitch.
Photo: Twitter - Tenterden and District Residents' Association

There has been a lot of talk recently in the national press concerning the proposed sale of Wembley Stadium to Fulham owner Shahid Khan (which failed at the last minute) and the proceedings going to help support grassroots football.

But where is that support from the governing body when a small community based club like Tenterden Town – which is just over 12 miles away from Ashford - really need a helping hand during their hour of need?

Tenterden Town played in the Weald of Kent Charity Cup Second Round yesterday when they defeated The Bull 1-0 courtesy of Tony Oladipupo's second half goal - watched by a crowd of 65 – which proves that this club should be saved and not forced out of their own community.

"Our wonderful little club is sadly in danger of being taken out of the town and sadly, like so many clubs at our level, not existing anymore," said Tevis Knight, 28, the clubs first-team manager, who lives in the town.

"We've been around since 1889-90 and have played on the same pitch ever since with thousands of fixtures played by hundreds of players.

"This season the clubs on pitch fortunes have changed drastically having finished in the bottom three of both divisions in the 2017-189 season, the Kent County League Division Three Central and East and the Ashford & District League.

"Both sides are thriving and looking to challenge for both titles. We have made over 20 new signings and brought in two new members of coaching staff, the vast majority of which are local lads who have been involved on and off for pushing 20 years.

"The club is finally on the rise with a small number of loyal fans, both male and female, spanning from young boys aged under 10 to elder gentlemen in their 80s and for them Tenterden Town Football Club is a huge part of their lives. One particular family follow us all over and bring grandparents, cousins, aunts, uncles, nieces and nephews along.

"The clubs location is perfect for the town and it would be a travesty for it to be relocated out of town, if anywhere!

"There is not a human on this earth who was alive before Tenterden Town played it's football at Recreation Ground Road and every local man, woman and child in some way, shape or form has had some involvement with the club.

"From the lads who used to stand above the dugouts and sing their hearts out in the mid-2000's to the little old lady who asks the result when she sees a player in Tesco on Monday, from the lonely gentleman who comes up weekly to watch whenever side is on to the young couple who join him with their baby son.

"Tenterden Town is the heart of Tenterden and has to stay, in a world full of power and a lack of compassion, it would be heart warming for the club to win this battle.

"This is the 130th season of Tenterden Town's history and many have been successful, but make no mistake, keeping the club in its current location would be our biggest win ever!"

Remember, grassroots football doesn't have the money to buy world-class players, grassroots volunteers do have the heart, passion and integrity to create them in their spare time. Without grassroots football there is no professional football and the professional game must start doing more to help club's like Tenterden Town.

For example, when a Premier League or Football League club sign a player at any age from a non-league club, whether they are on contract, or not, or an amateur player like the ones who play for the love of the game at Tenterden Town, then they should pay towards a contribution of the running of that club.