Staplehurst Monarchs' great frustration after suffering criminal damage at Jubilee Field
Wednesday 17th June 2020
STAPLEHURST MONARCHS United officials have spoken of their great frustration after suffering criminal damage at Jubilee Field.


The Headcorn Road outfit play in the eleventh-tier of English football and were leading the Kent County League Premier Division table at the time of the coronavirus health pandemic in March.

A club statement said: "With great frustration we report that we suffered criminal damage last night to the fence around our pitch at Jubilee Field (below).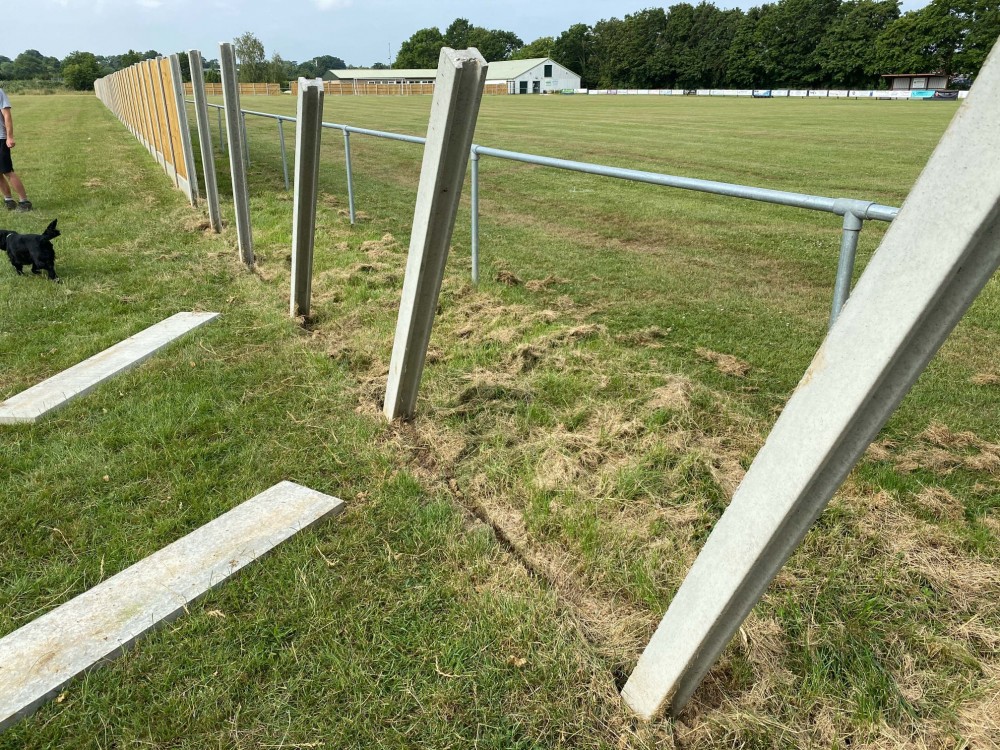 "We are having to find £3,000 to replace the damage, also to replace the panels on the dug-outs that suffered damage last week.

"The stolen fence panels have been reported to the police and if you have any information then please contact the police of you can drop the club an email to monarchsfcsecretary@gmail.com."

The club have set up an online fundraising scheme where they aim to raise £3,000.

The dug-outs cost the club £4,000, while the total cost of the fencing was over £18,000.

"The fencing was put in place to allow the senior team to get promotion into the Southern Counties East Football League First Division," said the club.

"The club is trying to build a club and ground facility for the future generations in the village.

"Staplehurst Monarchs are asking the local communities and business to help raise some money to repair this.

"We understand it's hard for everyone at the moment but please consider donating."

Peckham Town chairman Bryan Hall has also spoken about vandalism at two of their grounds on Dulwich Common.