Sittingbourne boss Nick Davis resigns: The reason for my resignation was simple: A 20% reduction in the player budget!
Saturday 27th January 2018
SITTINGBOURNE begin the search for a new manager tonight after Nick Davis dropped a bombshell by announcing that he has resigned.

Davis (pictured, photo: Sittingbourne FC) dropped a bombshell when he announced he has resigned as manager following the club's 3-1 home defeat to Horsham, which leaves the club in fourteenth-place in the Bostik South Division table, with a playing record of 14 wins, six draws and 13 defeats and have collected 42 points.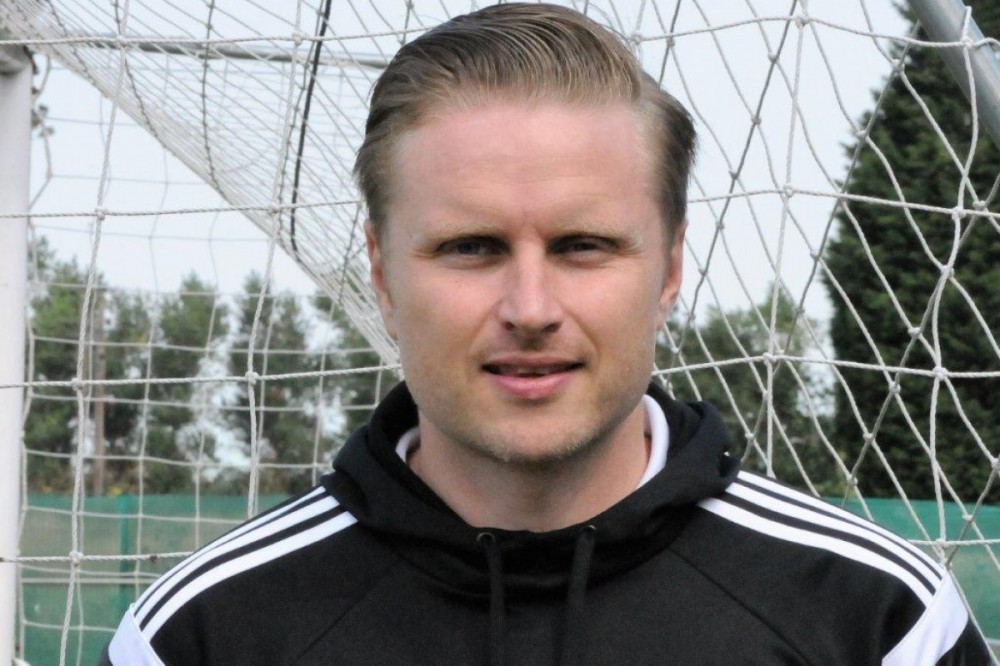 The Woodstock Park outfit begin the search for a new management team as Davis' assistant Tony Cornwell has also parted company with the club.

Davis has issued the following statement.

"The reason for my resignation was simple: A 20% reduction in the player budget! An already challenging budget for this level was restricted further.

"I have already had to rebuild this squad three times previously and a fourth with the restricted budget was maybe a step too far.

"It's not a decision I have taken lightly, I have been at the club nearly six years and been involved in just under 300 games as a player and manager.

"I'm in complete agreement in why the club are doing it. The football club has been in existence well over a hundred years and no manager, player or board member are bigger than the club and cutting the budget will secure the foreseeable future.

"It's a tough job there is no two ways about it and matters were made harder when I only had the two players in pre-season from the previous campaign.

"The hard work though paid off - to be one of only four teams so far this season to top the league, which hasn't been achieved by a Sittingbourne side in 23 years, a record since the early 90s in consecutive clean sheets and the gates increased by 25% to last season.

"The club gave me my chance and I will always be thankful for that and to be fair they let you get on with it with little interference, but I feel I have more than paid them back and passed my probation.

"The club don't have the best facilities or best finances but it's an endearing club that pulls you in and the supporters for me really make you feel a part of it and give the club a real non-league feel and are very proud of their history.

"I leave the club in a decent position and a great platform for someone to put their mark on it and take into next season but just maybe for me I have taken the club as far as I can.

"I have made friends for life there is no doubt about it and I just hope I get the opportunity at another club with the same ambition and drive I have.

"With the likes of Harry Smith progressing in the professional game and the progression of the younger players is something both Tony and I are very proud of."

A club statement added: "After today's defeat against Horsham, manager Nick Davis offered his resignation which was accepted by the committee.

"Sittingbourne Football Club would like to thank both Nick and Tony Cornwell for all they have achieved at the club in the past five years and wish them well for the future."

Sittingbourne return to action next Saturday when they travel to Reigate to play South Park, a side immediately above them in the table on 42 points, but with five games in hand.

Visit Sittingbourne's website: www.sittingbournefc.co.uk