Ramsgate sign Jonny Steele: He has been a pro for 15 years and had never heard of non-league football until he came over to London six weeks ago!
Saturday 25th May 2019
RAMSGATE manager Nick Davis has pulled off a summer transfer coup by bringing Jonny Steele to Southwood Stadium.
The 33-year-old is currently playing at Miami in the North American Soccer League and has also been capped for the Northern Ireland national team on three occasions.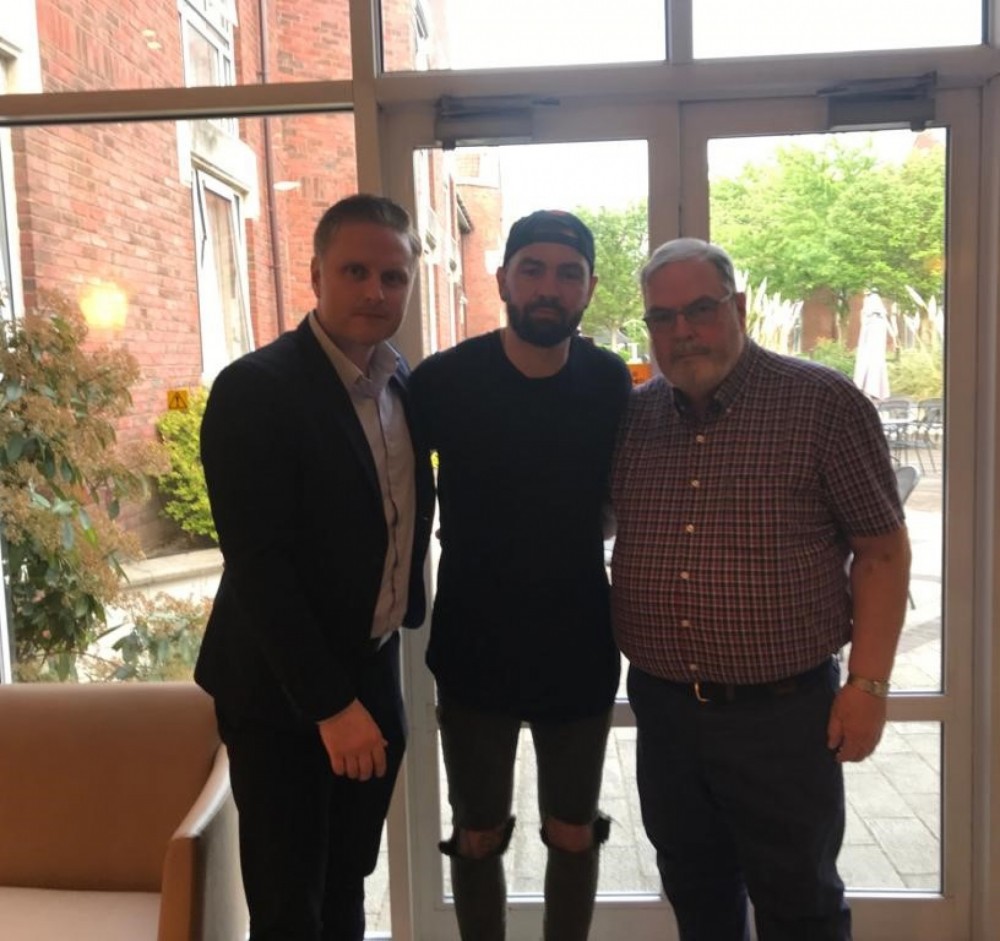 Ramsgate manager Nick Davis (left) and CEO Paul Bowden-Brown (right) have given midfielder Jonny Steele his first taste of non-league football in England.
Photo: Ramsgate FC

As a youngster, Steele played for Wolverhampton Wanderers before heading Stateside in 2004 and Ramsgate will be the first English club that he has played for at first team level.

He has played for New York Red Bulls, where the club won the MLS Supporters Shield. He also played in the Caribbean for Puerto Rico Islanders, where he was part of the team that won the Commissioners Cup.

A club statement said: "Steel's signing is another example of CEO Paul Bowden-Brown and first team manager Nick Davis's determination and drive to see success at Southwood Stadium next season.

Davis said: "Delighted to have signed Jonny, his pedigree speaks for itself.

"He has been a pro for 15 years and had never heard of non-league football until he came over to London six weeks ago!

"It's not every day you get to sign an international player at our level.

"He originally was a left-sided midfielder number 10, who for the past five years has played centre-midfield."

Ramsgate finished in eleventh-place in the Isthmian League Division One South – the eighth level of English football - last season.

Visit Ramsgate's website: www.ramsgate-fc.co.uk