CRY's ambition is for every young person to get the chance to be tested to prevent more tragic deaths, says Bromley born pop princess Pixie Lott
Tuesday 29th March 2016
TONBRIDGE ANGELS coach Justin Luchford says he will burn his running boots on Brighton beach after running a marathon in the memory of Junior Dian.
On Tuesday 7 July 2015, Dian, who was making his debut for Tonbridge Angels, collapsed on the pitch during a pre-season friendly at Whyteleafe.

Despite the heroic efforts of Tonbridge Angels' physio Melvin Slight, the footballer passed away in the early hours of the morning after reaching a London hospital.

"This is not the first time I have experienced this type of tragedy in football, indeed back in 2005, a childhood friend of mine, Paul Sykes, also collapsed on the football pitch and was pronounced dead on arrival at hospital," reflected Luchford, 39.

"As a result of these events I did some research and chanced upon a charity known as CRY, which is well known within the footballing fraternity for assisting families unfortunate enough to be facing tragedies such as befell Junior.

"Indeed since Junior's passing, Melvin has set about raising funds for CRY, in an effort to provide as many young players as possible the opportunity to undergo heart scans in order to check for any similar abnormalities.

"With this in mind I have decided to play my part and run the Brighton Marathon this year on Sunday 17 April, with the intention of raising as much money as possible to support this fantastic charity.

"At this point, I also need to mention the Dame Vera Lynn children's charity.

"It is very difficult to get places in marathons nowadays and when I initially thought about doing it I wasn't sure if I would get a place.

"However, I did the marathon for the Dame Vera Lynn Children's Charity a few years ago and they got in touch with previous runners to see if anyone would like to run again.

"I explained that I wanted to do my bit for CRY but at the same time help them as well and they have subsequently offered to let me run under their charity whilst also supporting CRY and I cannot thank the team enough for enabling me to do this.

"In return we have agreed the first £300 raised will be set aside for the Dame Vera Lynn children's charity fund, with any remaining monies allocated to CRY.

"Just the clarify, the Dame Vera Lynn's Charity aims to help babies and children under five who have cerebral palsy or other motor learning difficulties and the fact I have raised money for them previously was instrumental in securing such an agreement.

"All I have to do now is run 26.2 miles, so with this in mind I would like to ask you all to give generously and if you fancy a day down in sunny Brighton in April you will be more than welcome, indeed your support might just be what I need to stagger those last few meters to the finishing line!"

Luchford has already raised £905 online and hopes to double that after providing an update on his progress following the Tonbridge Angels' 2-1 defeat at Dulwich Hamlet in the Ryman Premier League yesterday afternoon.

"I am mad! I wanted to do something for Junior after what happened to Junior last summer," said Luchford, who lives in Frant, near Tunbridge Wells.

"I wanted to do something. I thought about it and the Dame Vera Lynn's Children's Charity have been fantastic giving me a space so I'll raise a little bit of money for them and the rest of it will go towards CRY and the Football Fight Back and it's just my way of doing a little bit.

"Someone said to me am I looking forward to it? No! Not at all! It's going to be hell!

"Very kindly the club has put the end-of-season-do the night before so I can't drink at the end of season do so I'm really disappointed about that so thanks to the gaffer (Steve McKimm).

"But no, it needs to be done. I want to do something, go out and get the legs going and hopefully three or four days' recovery after I think.

"I'm hanging my running boots up after! I'm going to burn them on Brighton beach, I think, afterwards.

"I put a target of £1,000 on the website – if we can double that. Hopefully we can do a little bit more, as much as we can raise is a bonus."

Luchford, who was the manager of Faversham Town when they won the Kent League title back in 2010, added: "In closing I would like to thank everyone in advance for supporting both these charities and helping play our part in making the world just a little bit better."

To help Justin break his fund-raising target, please visit: www.justgiving.com/Justin-Brighton

Bromley-born pop princess Pixie Lott, 25, is a patron for Cardiac Risk in the Young, or CRY, after losing two close friends to heart conditions.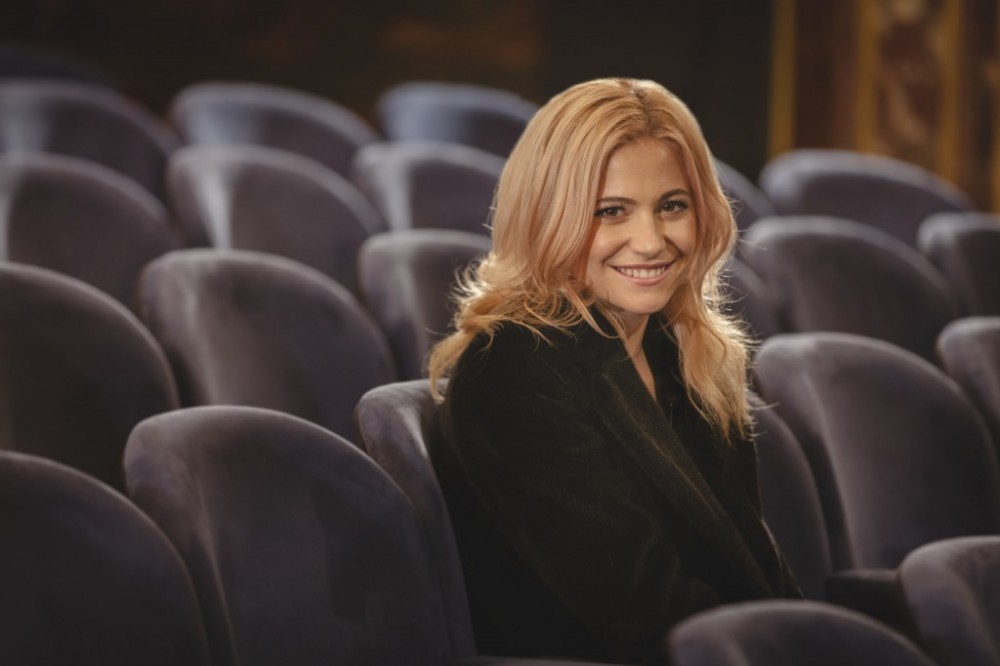 CRY ME OUT: Bromley born pop princess Pixie Lott, 25, is a patron of CRY - she speaks about her story here:
http://www.c-r-y.org.uk/bbc-lifeline-appeal/
Photo: www.c-r-y.org.uk

"I couldn't believe that something like that could happen to someone so young, but the really shocking thing is just how many apparently healthy young people due from sudden cardiac arrest each year," said Ms Lott, in a promotional video on the CRY website.

"I still can't quite believe that 12 young people each week die of undiagnosed heart conditions and that's why I support Cardiac Risk in the Young, or CRY.

"It's the only charity devoted exclusively to supporting families following a sudden cardiac bereavement and working with the best medics and researchers in the world to prevent such deaths wherever possible.

"CRY's focus is to identify life threatening heart conditions before anyone dies, the reason why there's over 600 deaths each year is because young people who are fit and well are not routinely tested for heart conditions so CRY believe a screening programme for everyone is the best way to save lives.

"Over the years' CRY has raised millions for medical research developing affective methods for screening and identifying young people at risk.

"Last year over 23,000 young people were screened by CRY, it's a completely free service that no one else offers but CRY are completely rely on the generosity of its supporters to fund its work.

"CRY's ambition is for every young person to get the chance to be tested to prevent more tragic deaths.

"This will only be possible with your help, so please give what you can today."

To visit Cardiac Risk in the Young's website, visit www.c-r-y.org.uk