To see Phoenix play Charlton will mean something to me personally and it's a fantastic night for the football club, says manager Steve O'Boyle
Sunday 30th October 2016
PHOENIX SPORTS manager Steve O'Boyle will be pinching himself when his club lock horns with Charlton Athletic in the Kent Reliance Senior Cup on Wednesday night.
When Charlton Athletic suffered relegation from the Premier League in 2007, Phoenix Sports completed their Kent County League Division One West campaign in fifth-place – 11 levels below the top flight.

With the Addicks now in League One and Phoenix Sports challenging for promotion from the Ryman League Division One North, there are only five league's difference when the two clubs meet.

This might be a Second Round tie of the Kent Senior Cup, where Charlton Athletic will field a young side from their highly-acclaimed youth system, but this fixture seemed very unlikely even in 2011-12 when Phoenix Sports finished as runners-up in the inaugural Kent Invicta League season.

The friendly Barneshurst based club have come a very long way in a short space of time, without the arrogance that some clubs have when they rise up through the league's in a hurry.

"It's fantastic for the football club," said O'Boyle, after watching his side win 3-2 at East Grinstead in The Buildbase FA Trophy First Qualifying Round on Saturday.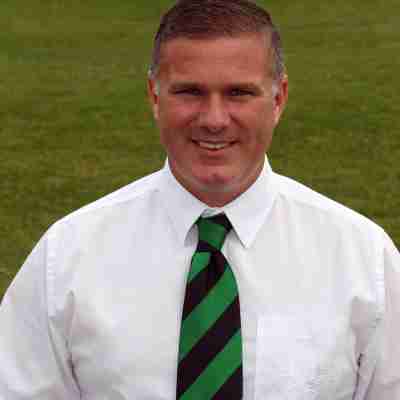 Phoenix Sports' manager Steve O'Boyle says he's a Charlton Athletic supporter ahead of the two club's Kent Reliance Senior Cup Second Round tie in Barnehurst on Wednesday night.

"I'm a Charlton supporter, followed Charlton everywhere when I was a kid, season ticket holder since I can't remember. I even went over Selhurst Park when they was at Selhurst Park week in week out, so it will be fantastic for me personally.

"It ain't going to be their first team but to see Phoenix play Charlton will mean something to me personally and it's a fantastic night for the football club."

Phoenix Sports were without 11 players when they suffered their fifth league defeat of the season eight days ago when they lost 3-0 at home to fellow highflyers Bury Town.

Phoenix Sports go into November in fourth-place in the Ryman League Division One North table, having won nine and drawn four of their 18 league outings.

After Charlton, third-placed Cheshunt visit Mayplace Road East next Saturday in a more important fixture, according to O'Boyle.

"At this moment in time, Saturday against Cheshunt is a bigger game for me," he said.

"We're not going to win the Kent Senior Cup. It's great for the football club to pull a Charlton at home and do you know what, if we get beat on Wednesday against Charlton but put on a decent showing and don't play so well Saturday against Cheshunt and get a win, I've had a good week."

Phoenix Sports go into the Kent Reliance Senior Cup tie as massive underdogs, but O'Boyle is relishing facing his boyhood club.

"If people have just moved to the area, our football club has come such a long way in five years and I'm so proud of the football club. I'm proud of it," he said.

"I think I've built something there and that means a lot to me. I'm proud of what I've built. I'm proud of what we've built at Phoenix and I was there when there were no floodlights and stands and it's all being built and I've been there from the start.

"I got us promoted to the Southern Counties East Football League and we won it and we had that fantastic Vase run (reaching the Fifth Round in 2015). I've had some great memories.

"I'm not a manager who can just accept midtable. I want another (title winning) season. Why can't we get promoted from this league? No-one's standing up at the moment going 'this league's ours!'

"I'll tell you what, we're as good as anyone up there and I honestly believe when we keep our people fit, maybe add one or two, we'll be alright."

Phoenix Sports' – Last Five Seasons:
2011-12 Kent Invicta League – runners-up
2012-13 Kent Invicta League – champions
2013-14 Southern Counties East Football League (first season after changing name from the Kent League) – sixth-place
2014-15 Southern Counties East Football League – champions
2015-16 Ryman League Division One North – fourteenth-place

Admission prices for Charlton Athletic's visit have been confirmed at £9 (adults), £5 (concessions), while under 16s go free.

Visit Phoenix Sports' website: www.phoenixsportsclub.co.uk

Phoenix Sports v Charlton Athletic
Kent Reliance Senior Cup Second Round
Wednesday 2nd November 2016
Kick Off 7:45pm
at Mayplace Road East, Barnehurst, Kent DA7 6JT