Steve O'Boyle steps down as Phoenix Sports manager: I feel that the time is right for a new challenge and that I have taken Phoenix as far as I could
Friday 27th October 2017
STEVE O'BOYLE says he feels the time is right for new challenge and that he has taken Phoenix Sports as far as he could.
Welling-based O'Boyle dropped a bombshell yesterday by announcing his shock departure from the Barnehurst based club, who are coming to terms with their most successful manager quitting the club.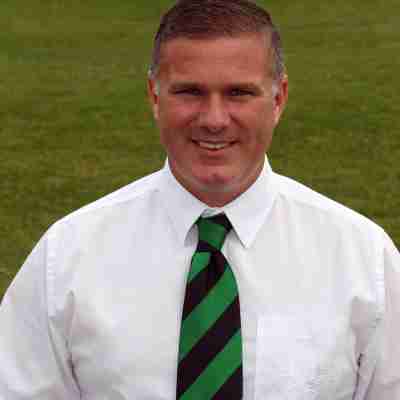 SHOCK DEPARTURE:
Steve O'Boyle says he feels
he has taken Phoenix Sports
as far as he could

When asked where he was going, O'Boyle replied: "Nowhere mate, got nothing lined up."

In a statement, O'Boyle said: "I would like to confirm that I have decided to step down from my role as first team manager of Phoenix Sports. I feel that the time is right for a new challenge and that I have taken Phoenix as far as I could.

"It wasn't an easy decision to make, but I am a really ambitious manager who wants to keep on progressing, but feel that unfortunately the club and I have different ideas about the future.
"I would like to put on record that I wish Phoenix Sports and everyone associated with the club all the best for the future and that I left on very good terms with everyone.

"I have had five and a half fantastic years there and would like to thank everyone who has worked with me and played under me during that time.
"Phoenix have been very successful in my time there as manager and I'm very proud of what I have achieved and built. They are now a respected Bostik South Division team, which six years ago would only have been dreamed of. This wasn't just down to me; this was a complete club effort from players, committee and management, as well as amazing support from our fans, to reach the levels that we got to.

"Every season the club has finished in its highest position ever, as well as winning two League titles along the way.

"I honestly believe that I have left the club in a strong position and have a fantastic group of players, some of whom I now consider as friends.
"Also leaving with me is unsung hero and good friend, Phil Legg, who over the years has been such a help to me and will be sorely missed by the club for all the work that he does."

The club have announce that O'Boyle's assistant Paul Bryon has been placed in temporary charge, assisted by Grant Spelling and they take charge of tomorrow's home game against East Grinstead Town.

Tenth-placed Phoenix Sports have won six, drawn three and lost four of their thirteen Bostik South games this season, five points adrift of the play-off zone.


O'Boyle added: "The team are in good hands with Grant and Paul, who are very good at what they do and already have the respect of the players and I honestly wish them the best. I really hope they keep on getting the results and finish the season strongly.

"I am only walking away with happy memories and will genuinely miss being around the football club and the people at Phoenix."
Chairman Andy Mortlock said in a statement, which was published on the club website: "It is with regret that I received and accepted the resignation from Steve O'Boyle.

"Steve has been the manager of Phoenix for just over five seasons and has brought tremendous success to the club.

"In his first season alongside joint-manager Tony Beckingham they won the Kent Invicta League, his second they finished sixth in the Southern Counties East Football League, third he led Phoenix on his own to win the Southern Counties East Football League and then had two seasons in the Ryman North, with fourteenth and eighth-placed finishes. Phoenix are currently sitting tenth in the Bostik South division.

"Apart from League success we have had some great Cup runs, last sixteen in The FA Vase and this season the Third Qualifying Round of The FA Cup.

"Steve leaves Phoenix in fantastic shape as a club and it is unrecognisable as a ground from when he joined.
"Myself and all of the board members are disappointed at his departure, but thank him for all of his hard work and achievements for Phoenix.
"I would like to wish him every success in his future in football.
"Assistant manager Paul Bryon has been appointed to temporary manager of the Phoenix first team. Goodbye Boylee and thanks for the memories!"
Visit Phoenix Sports website: www.phoenixsportsclub.co.uk