We won't give up and will give it our best shot to grab play-off place, says Phoenix Sports boss Steve O'Boyle
Tuesday 21st February 2017
PHOENIX SPORTS manager Steve O'Boyle insists his side must win at Cheshunt tonight if they are to push towards a top five finish.
A brace from Christie Pattison saw off Wroxham on home soil at the weekend, which was described as "a good win," by O'Boyle, ahead of tonight's trip to Cheshunt.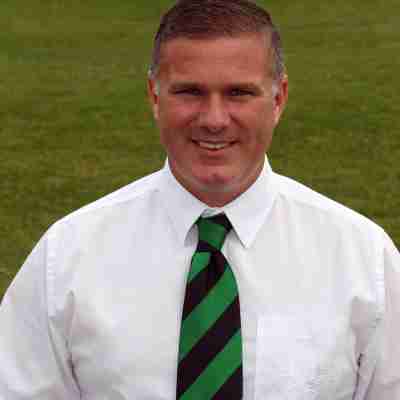 Steve O'Boyle guided Phoenix Sports to a fourteenth-place finish in their Ryman League Division One North debut campaign last season and targets a play-off finish this time around but insists they must come away from Cheshunt with a win tonight

Phoenix Sports are in ninth-place in the Ryman League Division One North table with 56 points from their 35 games. They travel to fifth-placed Cheshunt, who have 63 points and O'Boyle knows his side must come away from Hertfordshire with all three points in the bag.
"Tonight's game is a must-win in my eyes. They are above us in the table and if we lose the gap gets bigger," said O'Boyle.

"We have 11 games to go and we are currently on the same points as we finished on last season.

"I targeted 75 points at the start of the season. Which could possibly make the play-offs, but I think it's more likely to be 80 points now, which is going to be really tough to get - but we won't give up and we will give it our best shot – but we need to show the same form that we started the season with."

Visit Phoenix Sports' website: www.phoenixsportsclub.co.uk

Cheshunt v Phoenix Sports
Ryman League Division One North
Tuesday 21st February 2017
Kick Off 7:45pm
At Theobalds Lane, Cheshunt, Waltham Abbey, Hertfordshire EN8 8RU