Otford United begin search for a new manager
Monday 23rd May 2016
OTFORD UNITED begin the search for a new manager.


The club play on the recreation ground at Otford High Street and have a pavilion that houses dressing room and a small bar area, they also have floodlights, which is rare for Kent County League clubs.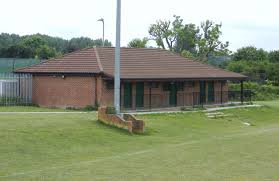 Otford United play at the Recreation Ground on the High Street and is a pictureesque setting, especially in midweek

The O's finished their 20-match Division One West campaign in fourth-place, having won 14 and drawn one of their league games.

"We are looking to recruit someone that preferably has had a minimum of Kent County Football League experience with good links to players and senior clubs to ensure new players and staff are brought in to help a long-term structure at the club and give Otford that much needed guidance to move the club forward to the level that we believe we should be at," said chairman David Hobson.

"We also require the successful applicant to be able to communicate well and build a close relationship with the management teams of the reserves and third team to make sure they are also given every opportunity to build and have success in their own cup and domestic competitions.
"We currently have a large crop of young and talented players coming through the ranks at youth level, which we would look to retain and promote within the club to represent Otford at a first team level.
"Otford currently play at the Otford Recreation Ground and boast some of the best facilities in the league with its own clubhouse, floodlit pitch as well as having the opportunity to train on an all-weather pitch during the winter months.

"If you believe you are the ideal candidate to succeed and guide Otford United forward, we are interested to hear from you."

Please send your CV to Otford United's chairman David Hobson via email on david@casesbournes.co.uk.