Changes at boardroom level at Bostik Premier rivals Margate and Tonbridge Angels
Wednesday 03rd January 2018
There have been changes at boardroom level at two Bostik Premier Division clubs this week.
Margate have confirmed that chairman Alistair Bayliss has stepped down from his position with immediate effect.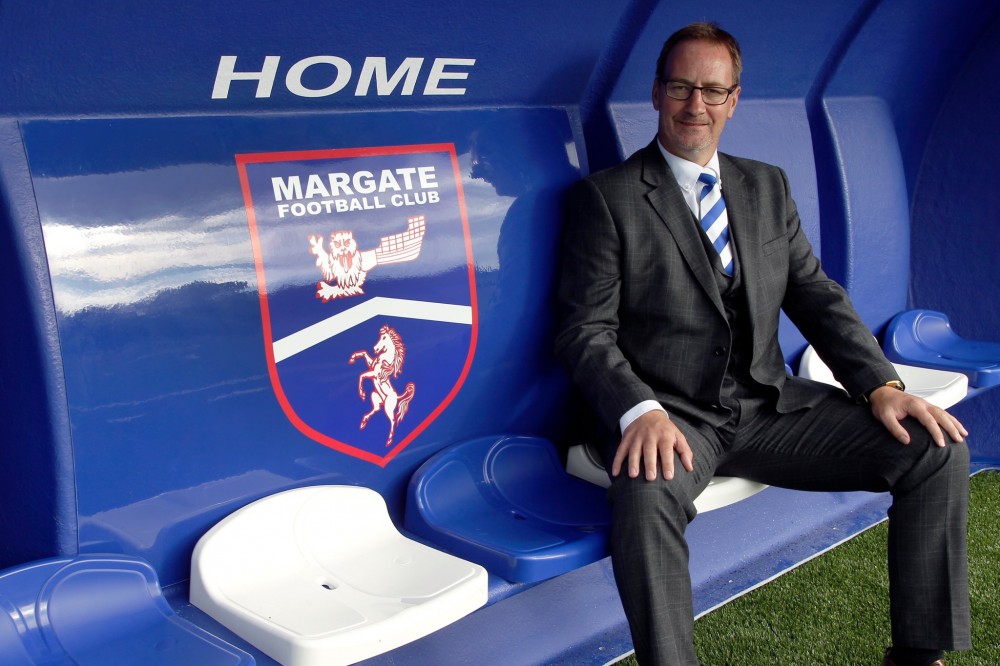 Alistair Bayliss has stepped down as Margate's chairman, telling Twitter that it's time to move on and that the club is in great hands.
Photo: Margate FC
Having taken on the role in 2016, the coach operator guided the club through one of its toughest periods, dedicating unlimited amounts of time, resource and energy to stabilise the club and its future.
This included the appointment of promising young manager Steve Watt, who alongside his coaching staff of Steve Brown and Mike Sandmann, is building one of the most exciting squads seen at Hartsdown Park.

Construction of a new 3G football pitch to turn the club into a seven-day-a-week venue open to the whole community and investing heavily in the fan experience to recognise and reward the loyalty of supporters.

Mr Bayliss said in a statement: "I'd like to go on record to thank the staff, management team, players and supporters of Margate for your dedication and hard work, most of it goes unnoticed. It's been a privilege but it's time to move on. The club is in great hands, of that I have no doubt,

A club statement said: "At the start of the New Year, Alistair made the decision to step down and it is one that, with a mixture of regret and respect, the club and board have accepted.

"Margate FC would like to thank Alistair for the insurmountable work he has done during his time as chairman. Work instigated, led and delivered by him that will ensure the club can become stronger as time goes on.
"The club won't quite be the same without you, Mr chairman. We wish you well and thank you, once again."

Meanwhile, Roger Maddams, 57, has been appointed the new chairman of Tonbridge Angels, after joining the board as events director a year ago.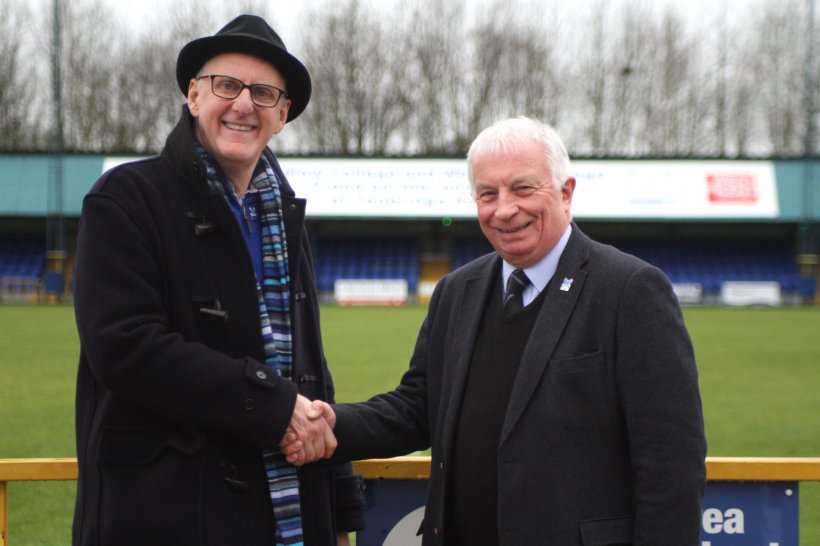 Tonbridge Angels have appointed Roger Maddams (left)
as their new chairman and he is welcomed to Longmead
Stadium by vice-chairman Chris Drew.
Photo: David Couldridge

A chartered accountant by profession, Mr Maddams works in the social housing sector and has considerable experience in producing business plans, understanding good governance and creating strategic plans.

A club statement said: "Angels supporters will know Roger through his work on the Football Fightback Campaign, helping to turn the club's events marquee into a revenue earner and an asset for the community and as the author of the club's three year business plan which is currently going through a consultative process."
On his appointment, which was a unanimous board decision, Mr Maddams told the club website: "I want to see more people coming through the gates of Longmead to watch both football and to enjoy the various community events we shall be organising. We are not a super-rich club by any means so we have to make every penny count."

Visit Margate's website: www.margate-fc.co.uk

Visit Tonbridge Angels website: www.tonbridgeangelsonline.co.uk