Margate retain the services of Connor Dymond: When I got the call from Jay Saunders it was a pretty straightforward decision and I'm looking forward to picking up where we left off last season
Tuesday 28th May 2019
MARGATE manager Jay Saunders has retained the services of midfielder Connor Dymond.
The 24-year-old has committed to the Bostik Premier Division club and admitted the decision was an easy one to make.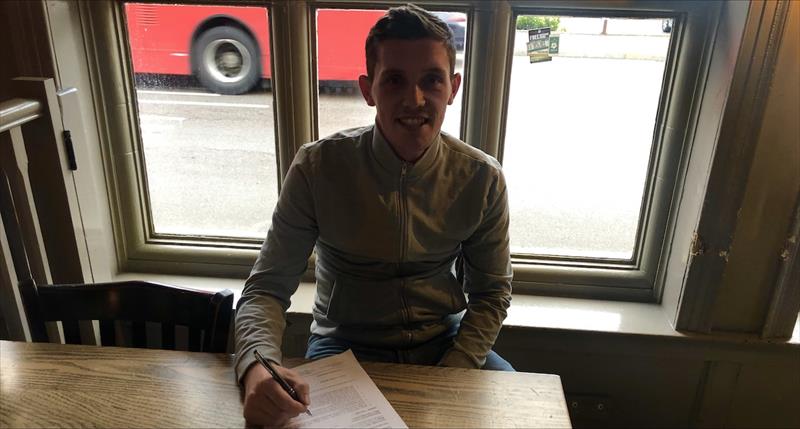 Margate have retained the services of midfielder Connor Dymond.
Photo: Margate FC

"I really enjoyed my spell at Margate last season," the former Crystal Palace, Bromley and Welling United midfielder told www.margate-fc.co.uk.

"I felt I settled into the side well and liked the atmosphere around the place.

"When I got the call from Jay it was a pretty straightforward decision and I'm looking forward to picking up where we left off last season."

Having made the switch from their league rivals Kingstonian to Hartsdown Park mid-way through last season, Dymond proved a treasured acquisition with a series of hard-working and disciplined displays. He is hoping to offer more of the same next season.
"I like to get in and amongst the action in the middle of the park but wherever and whatever is required, I'm fully committed to winning as many games and helping push the club forward," added Dymond.
"I think we saw glimpses of what the squad could achieve during that good unbeaten run last season. I really enjoyed being a part of that and want to do more of the same."
"Jay has done some good business already and we can enjoy the break now and the pre-season ahead of us."

Visit Margate's website: www.margate-fc.co.uk