I am really pleased to be coming back to Margate, says assistant manager Mike Sandmann
Thursday 06th June 2019
MARGATE have announced that Mike Sandmann has agreed to return to the club in the role of assistant manager.


Sandmann joined the club in 2017, as part of the management team alongside Steve Watt and Steve Brown.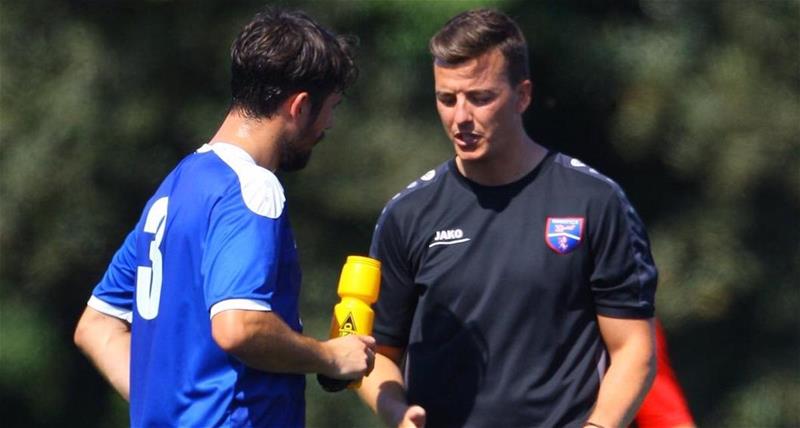 Margate have appointed Mike Sandmann (right) as assistant manager to Jay Saunders.
Photo: Margate FC
Upon Watts' departure at the end of the 2017/18 campaign, Sandmann remained at Hartsdown Park to become joint-manager alongside Brown.
Sandmann remained part of the coaching team when Brown left the Bostik Premier Division club last season.
Despite initially departing the club at the end of the 2018/19 campaign, Sandmann has agreed to return as Jay Saunders' assistant manager.

"I am really pleased to be coming back to Margate," Sandmann, who works full-time within Dover Athletic's Academy as their manager, told www.margate-fc.co.uk

"I have always enjoyed my time at Hartsdown Park and I'm already looking forward to the new season getting underway.
"Jay and I work really well together and I am looking forward to working with him to build a competitive squad for the new season."

Visit Margate's website: www.margate-fc.co.uk