Football has always been my passion and it was my sport from childhood, says Lisa Pearce, first female CEO at The London FA
Friday 22nd April 2016
The London Football Association – the first County Football Association in the United Kingdom when established in 1882 – has appointed its first female chief executive officer.
Lisa Pearce joins the London FA from her current position as head of region for the Lawn Tennis Association in London and the South East.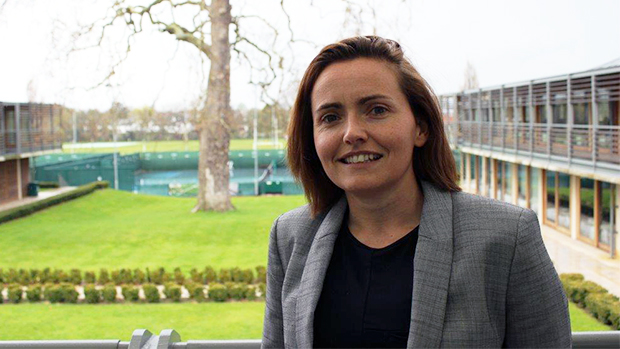 Lisa Pearce has been appointed the London Football Association's first female chief executive
Photo: London FA

London FA chairman George Dorling told www.londonfa.com: "Lisa Pearce has a track record of over ten years' experience in strategic management in sports across the public, private and third sectors.

"Lisa has some amazing experience on her CV – she will guarantee an exciting new chapter for the London FA with her as chief executive.

Pearce said: "Football has always been my passion and it was my sport from childhood.

"I am excited to have the opportunity to give back to the game that has given me so much and work with the board of the London FA to drive football participation across the capital, whilst safeguarding the national game for generations to come."

In her current role at the governing body of sport for British tennis, Pearce has had a mirror responsibility to that she will have in her new role for football in London – the running of the game (including cup competitions), the profile of the association, and participation at all levels of the game.
Notably, Pearce had also taken on the role of Davis Cup legacy business lead for British Tennis, leading a cross-functional team of over 20 LTA staff and 48 county coordinators to recruit 1000 coaches, who will provide free tennis to 10,000 new young people this summer. During 2015, monthly tennis participation in London had increased by 22,000.
Prior to the Lawn Tennis Association, she was a director of sports and enterprise for the Westway Trust (2013-2014); director of sport and physical activity for the Sports Aberdeen Charitable Trust (2012-13), and managing partner at an independent business incubator/change agency (2012).
While at Reading Borough Council (2003-2012) she held a number of strategic sports roles, including culture & sports services manager (2009-2012) and sport service manager (2006-2009).
This first female appointment for the London FA follows a number of other firsts for women in executive positions in football, most notably the appointment of the first female board member to the national FA in 2012 of Heather Rabbatts, as well as other senior executive appointments, such as Katrien Meire (CEO at Charlton Athletic), or Hannah Simpson (CEO, West Riding County FA).
Visit London Football Association's website: www.londonfa.com