Kent County League AGM to take place online while Tenterden Town appoint midfielder Richard Larkin as their new assistant manager
Tuesday 05th May 2020
The chairman of the Kent County League has confirmed its Annual General Meeting next month will take place online.


The League's AGM has been scheduled for its original date Tuesday 16 June 2020 and Gavin Hoare will ask member clubs to take part in dry-runs to ensure the technology operates fully ahead of the meeting.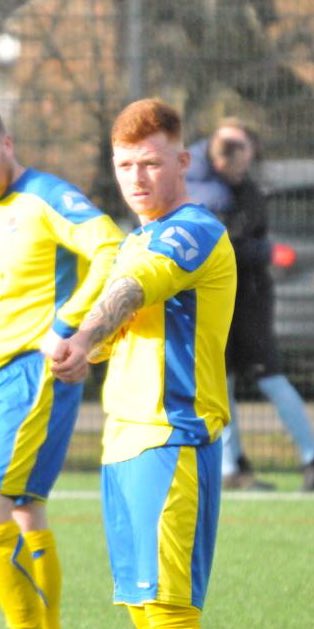 Richard Larkin has been
appointed assistant-manager
at Tenterden Town.
Photo: Tenterden Town FC

"I wish to draw your attention to the probability of the League holding its Annual General Meeting on the date already set, 16 June," said Hoare.

"This may move slightly should we need a bit of extra time to ensure all is OK with our systems.

"At this time, the committee are looking at the technicalities of using electronic means.

"Two candidates have been identified, Microsoft Teams and Zoom, which is being used by the committee for meetings and has been a success.

"The next committee meeting on 11 May will see which option we will test out in a larger dry-run.

"The format for the AGM will try to be as close to the standard format that we use year-on-year but some minor modification may have to be used.

"We will set out the final schedule once we have tested and agreed a final policy.
"I now need all clubs to think about how they will access this. it will have to be one person from each club (clubs with multiple teams need only the one person) and that person will carry the clubs vote.

"The system we will use can carry enough space for a representative from each club and the committee. You will not need to have the programme on your computer/laptop. The voting systems are being tested.
"Initially I will send the details to all club secretaries, they then must advise if it is themselves or if they are nominating someone else represent their club. It will only be the secretary or nominated person who will be able to log in on the event. Unknown email addresses on the night will be refused entry.
"The ability to ask questions on the night will be available but may only be by typed method which will be moderated on by a chosen panel. We obviously cannot have 100 plus open mikes, again systems will be tested.

"We may choose to have a dry run using selected clubs or even by divisions over several nights. We will advise as we get nearer and we are ready to try the system out.
"The likelihood of being able to have a large meeting in the normal manner is receding rapidly and a Plan B must be put into place.

"We hope you will support the League in this unique endeavour and we can continue to move forward and be prepared for a new start date whenever we are advised that may be. Thanks in advance for your help in this."

Meanwhile, Tenterden Town, who were leading the Kent County League Division Two Central & East Division table at the time of the season being declared null and void due to the coronavirus crisis, have promoted from within.

Midfielder Richard Larkin, who made eight starting appearances for the club during the 2019-20 campaign, has been appointed first-team assistant manager.

"I'm very excited to continue Saturday traditions of football even though I've had to retire from playing due to a knee injury," said Larkin.

"There's lots of talent in the side, I know we are more than capable of winning things this year and I'm excited to be part of it."

Visit Kent County League's website: www.kentcountyfootballleague.co.uk