Back in 1992 I was in the same position as the players' at Bury, playing in the first and last game for Maidstone United in the Football League, recalls Jason Lillis
Thursday 29th August 2019
BURY have become the first football club since Maidstone United to be expelled by The Football League.
The League One club were expelled after a last-gasp takeover bid collapsed.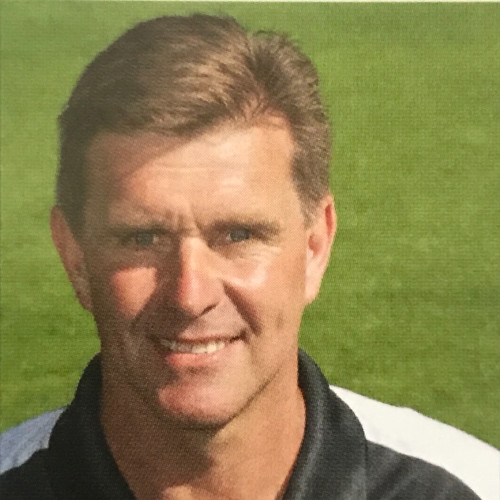 Jason Lillis was part of Maidstone United's squad when the club went bust back in 1992 when it was struggling in the old Fourth Division in the Football League and groundsharing Dartford's old Watling Street ground.

The Shakers' – who have had all of their games suspended this season - had been given until 17:00 on Tuesday to complete the deal, having been granted an extension to Friday's initial deadline.

Debbie Jevans CBE, the Executive Chair of the English Football League said in a statement on Tuesday: "Today is undoubtedly one of the darkest days in the League's recent history. The EFL has worked determinedly and tirelessly to avoid this outcome and it is with a heavy heart that this situation has been forced upon us.
"The EFL has to place the integrity of our competitions at the heart of every decision we make and we simply cannot allow this unacceptable situation to continue or countenance the prospect of postponing further fixtures.
"I understand this will be a deeply upsetting and devastating time for Bury's players, staff, supporters and the wider community. There is no doubt today's news will be felt across the entire football family.
"No one wanted to be in this position but following repeated missed deadlines, the suspension of five League fixtures, in addition to not receiving the evidence we required in regard to financial commitments and a possible takeover not materialising; the EFL Board has been forced to take the most difficult of decisions."
Jason Lillis, 49, who is now head of coach development at League One Gillingham, was part of the Maidstone United side when the club collapsed back in 1992, without a ground and with crippling debts of £650,000.

"Back in 1992, I was in the same position as the players' at Bury, playing in the first and last game for Maidstone United in the Football League," recalled Lillis.

"I totally understand all of the emotions they are going through because it does affect work and family life."

Reflecting on the Stones' troubling times back in the old Fourth Division, Lillis said: "As a group, we decided at a meeting that we would train every day, because we owed it to ourselves and the supporters' to stay professional and always put our best efforts in on a match-day through a very tough time hoping that the situation would be resolved.

"The uncertainty and the fact that I had a family to support was very stressful and did have an impact on family life because bills and mortgages had to be paid.

"The PFA (Professional Footballers Association) were fantastic and were involved from the start and were a great support for us players.

"As a group of players' we gained a strong bond and senior players' at the time like Paul Haylock was instrumental in getting the squad of players' to pull together.

"Every day there were rumours of a takeover and having regular meetings to keep all of the staff updated of the situation.

"There was a lot of anger and tears from staff and supporters' when the inevitable happened, which was sad because for the staff and supporters' this was a part of their lives and it just vanished.

"So seeing the supporters at Bury brought back sad memories and my heart goes out to all of the Bury staff, players' and supporters' in this tough time.

"I hope that they stay positive and bounce back like Maidstone United. This is the time that all of the football community should stand together and support Bury."

After Maidstone United went bust, Lillis signed for then Southern League side Sittingbourne before returning to the Football League with Walsall.

The Stones began their journey back from the Fourth Division of the Kent County League and reached the National League and played at the top-flight of non-league football for three seasons between 2016-2019.

The club now play in National League South – which is two levels below the level they were playing in 27 years' ago.

Visit Maidstone United's website: www.maidstoneunited.co.uk