Greenwich Borough appoint Huseyin Torgut as interim manager: Therapist to management is not the most conventional pathway, though I'm not the first and sure I won't be the last
Thursday 06th December 2018
GREENWICH BOROUGH have appointed therapist Huseyin Torgut as their new manager on an interim basis.
The club appointed Luke Medley, 29, in July in what was his first managerial position but he had a tiny budget and a young squad and the side stuggled in the league.

Greenwich Borough club parted company with him on Wednesday 28 November and issued a 42 word statement on the clubs Instagram page six days later to confirm his departure - but no one noticed.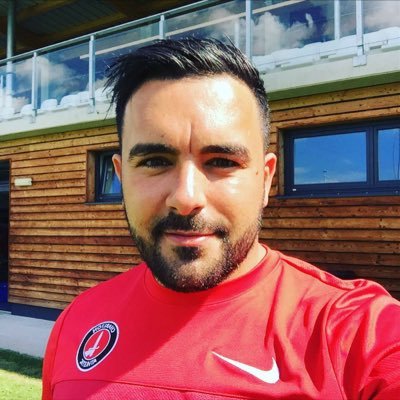 Greenwich Borough have appointed Huseyin Torgut as interim manager.

"The club have decided to part company with manager Luke Medley after three months in charge at the club," said the statement.

"We would like to thank him for his efforts whilst being at the club and wish him all the best for the future."

Medley took charge of 23 league and cup games in total, winning eight in total but were struggling in the league and were second-from-bottom in the Bostik South East Division table, having collected three wins from their 14 league games and are five points clear of bottom side Herne Bay.

Torgut was appointed on an interim basis the same day as Medley's departure and the 33-year-old took charge of his first game last Saturday when Greenwich Borough suffered a 4-1 home defeat to Haywards Heath Town.

The Birmingham born Torgut first came to Greenwich Borough when Gary Alexander and John Mackie were the management team and the trio were also at Ashford United together, but all three departed the Homelands club when Alexander was controversially sacked by text message on 24 November.

Greenwich Borough's current owners are from a recruitment background but they must improve the clubs communication methods as Medley's sacking and Torgut's return was done in secrecy.

"I have been appointed Greenwich manager on an interim basis," said Torgut.

"Greenwich has always been a club close to my heart as it's the first club I've worked for since moving to the south east and enjoyed four seasons at the club.

"I've worked within professional football for 10 years and shared dressing rooms with many great players and coaches at various levels.

"I've learnt a lot about football and feel I have the ability to steady the ship during this transitional period for the club.

"My aim will be to provide a strong support staff to our young squad and help them develop as footballers and people.

"I don't have a timescale to work to as of yet.

"I will be assisted by former Charlton Athletic and Crystal Palace head physio Erol Umut and have brought in former Charlton and West Ham striker Svetoslav Todorov, a pro-licenced coach.

"Both have worked recently at the very top levels of the game and will be a great asset to the club in the interim.

"I took my first session last Thursday before the Haywards Heath game. We didn't get the result we wanted, which can happen in football but there are definitely some positive signs for such a young squad.

"Luke Medley is a fine coach and had players who were committed to him, so I expect to see some leave.

"It's my first foray into management at 33 and I'm not sure if it's something that will be long-term. I wouldn't apply for any managerial jobs. The job at Greenwich is one of circumstance and an opportunity and one that I will do my best for.

"I know the level and have been part of an outstanding management team with Gary Alexander and John Mackie here previously. Both have supported me in the role so far.

"Therapist to management is not the most conventional pathway, though I'm not the first and sure I won't be the last. It's not something that fazes me too much."

Greenwich Borough travel to East Grinstead Town on Saturday (15:00). Matt Longhurst's side are in thirteenth-place in the table with 17 points from their 14 league outings.

The Wasps have welcomed coach Sonny Gladdish back to the fold after spells at Hastings United and here in Kent at Margate and Sheppey United.

Visit Greenwich Borough's website: www.greenwichboroughfc.co.uk