Folkestone Invicta chairman Paul Morgan: I have sat down with my family and discussed my future with the football club and sadly to say if the negativity, criticism does not stop then I will be standing down and walking away from this football club
Thursday 14th March 2019
FOLKESTONE INVICTA chairman Paul Morgan has threatened to turn his back on the club if he continues to hear criticism from supporters.


Manager Neil Cugley has guided the club to eighth-place in the Bostik Premier Division table, having collected 52 points from their 34 games and are only a couple of points adrift of the play-off zone.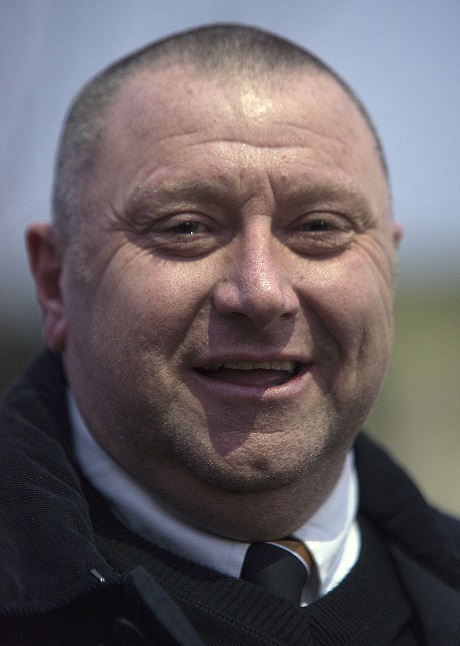 Mr Morgan issued a statement on the club website www.folkestoneinvictafc.co.uk warning he will step aside if he hears more criticism from supporters.

"A few years ago now I was asked by Cliff Egan to attend a few Folkestone Invicta games in which I kindly accepted," he said.

"What I found was a fantastic football club with fantastic fans. Everyone was so friendly from you the supporters up to board level and to be totally honest I wanted to get involved with the club.

"I spoke with Cliff and said if you ever need a shirt sponsor please let me know. The following season my company All Type Pumps become shirt sponsors and I was so proud to be part of this great football club.

"I was also asked to become an associate director which I could not turn down as I say I wanted to be a part of this football club which is going in the correct direction.
"The following season I become a director and again everything was going well we won the league and things were improving off the pitch with improvements of the old Stripes bar now known as Bar Invicta.

"Then out of the blue I was asked if I would become chairman as Jim Pellett wanted to spend time with family and travel to Australia. Well it was like a dream come true so I accepted the offer.
"Over the last say 18 months I would say things have turned very sour and bitter at the Football club. There has been a lot of negativity, criticising of board members, players, how the club is run etc which is very hurtful and very unfair.

"Every board member does not get paid a penny they plough in their own money when required to help the football club and give up a lot of their time so I really think it is unfair to criticise them.

"If the club could not field a team, the facilities were poor, the pitch was unplayable I really could accept the criticism and accept changes should be made at board level but it's not we can field a strong side, the facilities are fantastic, the pitch is the best condition it's been in for years so why all the negativity, criticising of board members and the way the club is run?
"I have sat down with my family and discussed my future with the football club and sadly to say if the negativity, criticism does not stop then I will be standing down and walking away from this football club.

"This club does not need this kind of treatment from certain supporters and it is affecting/damaging this great football club which is such a shame.
"So please let's all pull together and get this club back to the fun friendly club I wanted to be part of."

Folkestone Invicta travel to tenth-placed Leatherhead on Saturday, 16 March (15:00).

Visit Folkestone Invicta's website: www.folkestoneinvictafc.co.uk