I'm not happy until we get another 11 points on the table, says Fisher boss Dean Harrison
Friday 26th February 2016
FISHER manager Dean Harrison says he wants another 11 points to secure their Southern Counties East Football League status for another season.
The Fish have suffered back-to-back defeats to Tunbridge Wells (0-3) and lost the big local derby at Beckenham Town on Wednesday night.

Jamie Humphries gave Jason Huntley's side the lead four minutes before the end of a frenetic first half at Eden Park Avenue.

Harry Draper scored against his old club four minutes into the second half, before substitute Chan Quan came off the bench to pull a goal back for Fisher with a sublime 30-yard chip.

Beckenham Town – who have re-signed Gassimu Jalloh from Fisher – added a third through striker Marvin Alebiosu, to the delight of the home fans in the crowd of 210.

Fisher played the final eight minutes with ten-men when they lost skipper Alfie Nunn, who was red-carded for swearing at Polish born referee Marcin Indyk.

Fisher are in fourteenth-place in the table (bottom six) having collected eight wins, five draws and 14 defeats in the league.

The south-east Londoners are 17 points clear of Holmesdale, who occupy the sole relegation spot – but Harrison revealed he is not happy with the club's league position.

"I said before the Tunbridge Wells game on Saturday, if we beat Tunbridge Wells, I said to the boys we can start looking at what's above us – not what's below us.

"We didn't win that, we haven't won (at Beckenham). I'm not happy until we get another 11 points on the table.

"Anything can happen in football. I don't take anything for granted. We're too inconsistent and the league's been too inconsistent all year, everyone's beating everyone, it's ridiculous, so I'm not happy at all at the moment.

"We're on 29 points. I want 40 points at least."

Fisher are without a game at the weekend but host AFC Croydon Athletic at Champion Hill on Monday 29 February (7:45pm).

Antony Williams' side have broken into the top eight with 10 wins, four draws and 11 defeats this season, their first in the Southern Counties East Football League after winning the Combined Counties League Division One title last season.

Harrison said: "We played them away and lost 3-0. They scored two set-pieces in quick succession when I don't think they've been out of their half for 30 minutes!

"At the same time they're doing well in the league. It's up to us to get points. We need points. We've got a tough March coming up after that."

Stewart Murphy, the club's head of community and commercial development, has tweeted photographs of Fisher's new ground on Salter Road, which is not too far away from the club's old stadium.

The club will be playing there next season, on a 3G pitch, which has been re-laid for the club's emotional return back to their Rotherhithe roots.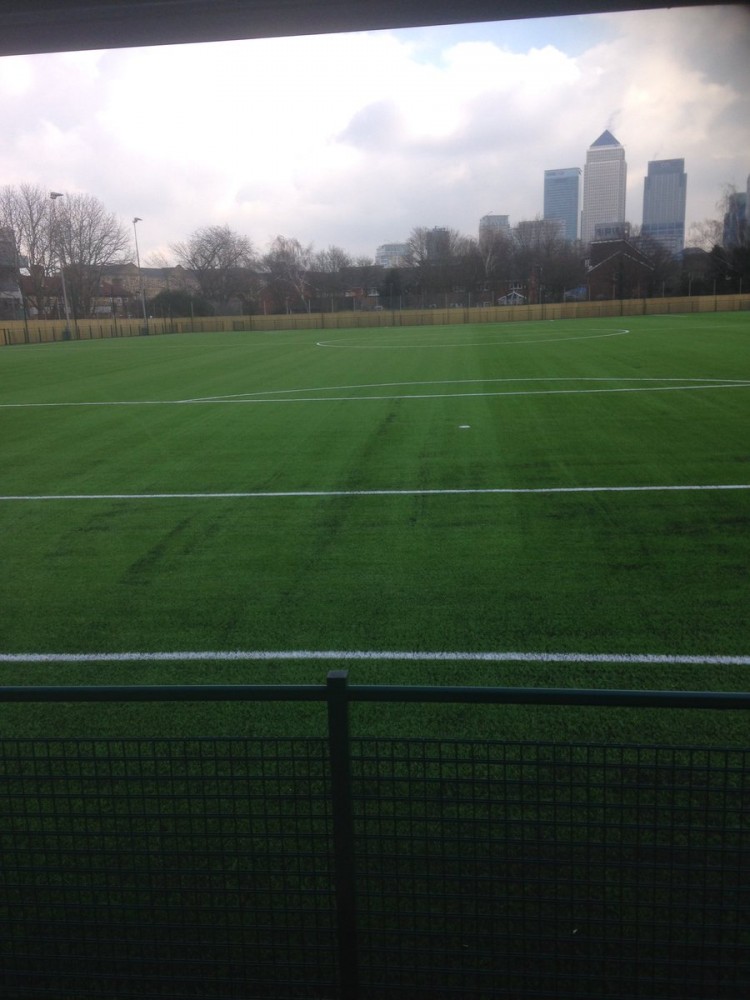 Harrison added: "It's positive. Once we get back there I think we'll attract more players next year. It should be a positive season next year but we'll wait and see."

Visit Fisher's website: www.fisherfcc.co.uk