Dean Harrison drops Fisher resignation bombshell: I feel myself and the board have different visions for the future and I've taken the club as far as I can on what's been an amazing journey
Friday 03rd May 2019
FISHER manager Dean Harrison has today dropped a bombshell by handing in his resignation.
Harrison guided the Rotherhithe-based club to their highest ever finish in 10 years since forming from the ashes of the old Fisher Athletic club.

The Fish were promoted a year ago after finishing in third-place in the Southern Counties East Football League First Division, winning promotion alongside Punjab United and K Sports.

This season, Fisher finished in third-place in the Premier Division, finishing with 85 points from 38 games, six points adrift of champions Cray Valley (Paper Mills), whom clinched the league title on the final day of the season with a 2-0 win at Canterbury City.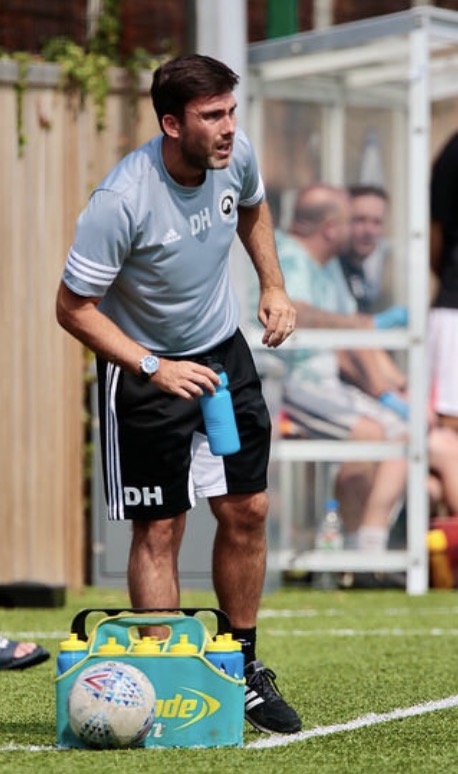 Dean Harrison guided Fisher to
a third-placed finish upon the
club's return to the Southern
Counties East Football League
Premier Division.
Photo: Fisher FC

"With deep sorrow in my heart, I have today handed in my resignation as manager of Fisher FC," said Harrison, who guided the club to the Challenge Cup Semi-Finals, where they lost 3-2 on aggregate to league runners-up Corinthian.

"I feel myself and the board have different visions for the future and I've taken the club as far as I can on what's been an amazing journey.

"I thank my coaching staff and the lads for all of the time, effort, blood, sweat and tears they have given this season. What they achieved was nothing short of phenomenal.

"A massive thanks to the supporters who were there behind us every single step of the way, in full voice, come rain and shine.

"You and the club and will still be there as managers and players come and go.

"In my opinion you are second to none in this league. Thank you all. It's been one hell of a season and a time I'll never forget."

A brief club statement said: "The club would like to thank for all his hard work over the last two and a half years and for some truly special moments."

Visit Fisher's website: www.fisherfc.org