We're hoping that Christmas is when we turn our season around, says Faversham Town midfielder George Monger
Thursday 22nd December 2016
FAVERSHAM TOWN midfielder George Monger says he wants his side's fortunes to turn around following a big festive campaign.
Ray Turner's side have failed to replicate the form, so far, that helped them reach the Ryman League Division One South play-off final last season, when everything conspired against them down on the Worthing coast before suffering a heartbreaking 3-0 defeat which harmed their promotion bid.

The Lilywhites find themselves in a disappointing fourteenth-place in the table going into Christmas – 28 points from 21 games and are 18 points adrift of the play-offs.

Faversham were defeated 1-0 at Hastings United on Tuesday night, the game was settled by Frannie Collin's header, although Darren Hare's side were reduced to ten-men late on in the first half.

"We should have taken something from the game," admitted Monger, 22 (pictured below, courtesy of www.favershamtownfc.co.uk).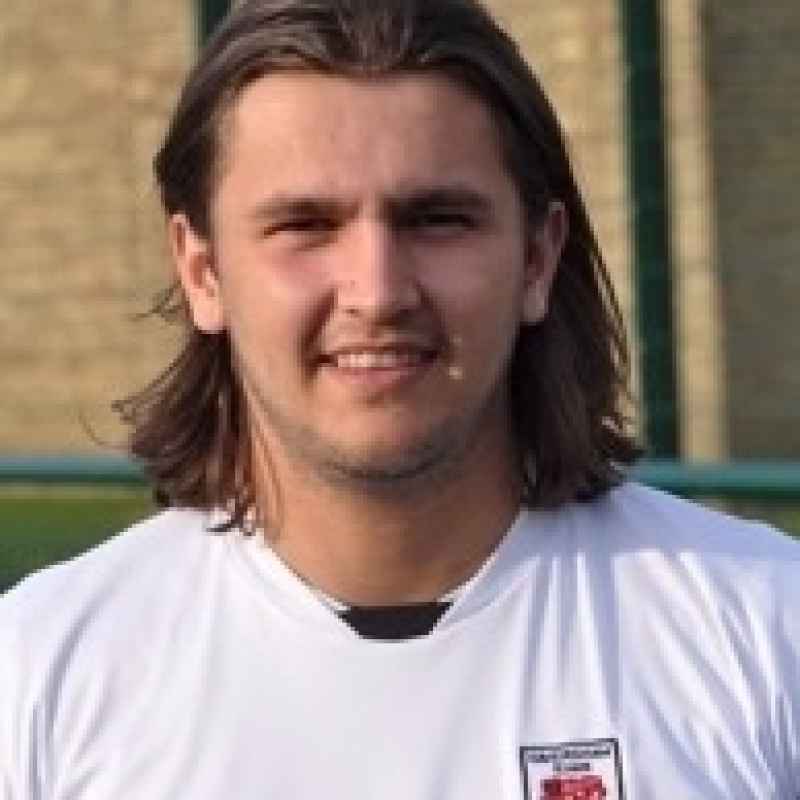 "The first half we pressed as a team and didn't let them play. When the sending off happened (to Hastings defender Callum Emptage) we seemed to stop pressing as a team and they then got their goal.

"When you're playing against 10 men in the second half, it's sometimes harder to play against but we created chances but we just wasn't composed enough to hit the target and trouble the goalkeeper."

Monger admits his team-mates should be doing better this season.

"Our league form hasn't been great this season and you can tell because the table is showing it and our results just haven't been good enough," he admitted.

"We seem to pick up a win and then lose the next few games and it isn't good enough - and we all know it!

"We've got great talent in the team and we just need to take each game as it comes."

Monger is keen to enjoy Christmas at home and then improve Faversham's league form in three massive festive Kent derbies.

Faversham Town kick-off with a home game against tenth-placed Sittingbourne at Salters Lane on Boxing Day, Monday 26 December.

The Lilywhites then travel to sixth-placed Hythe Town on Saturday 31st December, before a trip along the coast to play fourth-from-bottom Herne Bay on Monday 2 January 2017. All festive games kicking off at three o'clock.

"Christmas means to me personally that you can have a nice few days with your family to enjoy it and have a bit of time to spend with each other. It's always good to get the silly games out and have a laugh with one another," said Monger.

"Kent derbies around Christmas always bring good, intense and cagey games. You always get a good crowd and we're hoping that this is when we turn our season around and that hopefully starts on Boxing Day with a big result.

"We know what we will be up against in these games. We have just got to go out and believe that we are going to win, so hopefully we will give our own fans a good Christmas present with some big points on offer.

"Ray and Clive (Walker) have told us just to stick with it and stay as a team. We are all in it together and we will be the only ones to get us out of this rough patch. It's just about no one playing for themselves and just going out there and doing our jobs right and getting results for the club.

"It's time to start doing it with our next game at home to Sittingbourne and taking one game at a time. If we can get a good run of unbeaten games and climb that table we will be where we should be, come the end of the season."

Monger reflected on his footballing career so far.

"I'm 22 and been playing football ever since I was a young boy. I started with Chatham Town at a very young age before moving to Ebbsfleet under 16s. I then chose to sign for Dartford in their Academy for three years. During my last year, I was on the bench a few times to get experience. After my third year, I got offered to sign for Dartford in the Conference Premier where I made a couple of substitute appearances. I then realised that when I was 20-21, I needed to play football and that's when I got in contact with Ray and Clive and I've been at Faversham for the last two and a half seasons. For a living I work on the railway doing cable works."

Visit Faversham Town's website: www.favershamtownfc.co.uk

Faversham Town v Sittingbourne
Ryman League Division One South
Boxing Day, Monday 26th December 2016
Kick Off 3:00pm
at Salters Lane, Faversham, Kent ME13 8ND