Ramsgate will present a tough challenge, says Faversham Town boss Ray Turner
Sunday 13th August 2017
FAVERSHAM TOWN boss Ray Turner says he is looking forward to the challenges in their next two games.


The Lilywhites crushed VCD Athletic 5-0 in Crayford yesterday to rise to the top of the Bostik South Division after the opening game of the new season.

Charley Robertson and Liam King gave Turner's men a 2-0 advantage inside the opening six minutes, before King, substitute Jordan Casey and Sam Bewick rattled in second half goals.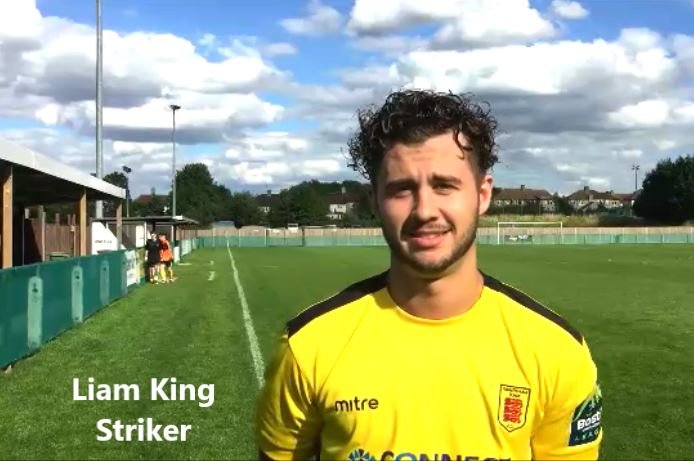 Faversham Town striker Liam King scored twice as
Ray Turner's side romped to the top of the Bostik
South Division after thrashing VCD Athletic 5-0 yesterday.
Photo: Faversham Town FC

Lloyd Blackman's Rams opened their campaign with a 3-1 home defeat to Phoenix Sports, who like VCD Athletic (and Thamesmead Town) have switched from the North Division.

"Lloyd Blackman's instilled a good mentality down there, they're dangerous, I like their forward players," said Turner, ahead of the Salters Lane clash.

"I think they're a tight nit group and I think he'll be looking forward to the game as well. They'll present a tough challenge but we've got to perform like that again."

Faversham Town then make the trip to South Norwood to play a Croydon side that stunned Whitstable Town 3-2 at The Belmont in The FA Cup.

"A little bit of a surprise there, I've got to say," admitted Turner, who now face Croydon in the Preliminary Round next Saturday, 19 August.

"You can't always take into account pre-season form, it just goes to show.

"I'm a little bit surprised in going there, it's an opportunity for us. I would've liked a local derby, I've got to be honest. I'd like to have gone to Whitstable, it would've generated a crowd of 400 plus, I would've thought for that game."

Croydon went down to a 2-0 defeat to Corinthian on the opening day of their Southern Counties East Football League Premier Division campaign yesterday.

Turner said: "We probably have to deal with an atmosphere that's not going to be like (the one that would have been at Whitstable) for sure, so we've got to deal with the environment really. That's going to be an important thing for us and make sure we get ourselves motivated for the game and then try to get ourselves into the next round."

Visit Faversham Town's website:
www.pitchero.com/clubs/favershamtownfc

Faversham Town v Ramsgate
Bostik South Division
Tuesday 15th August 2017
Kick Off 7:45pm
at Salters Lane, Faversham, Kent ME13 8ND