Cyril Windiate steps down as the chairman of the Kent County League after 35 years' at the helm
Tuesday 26th February 2019
CYRIL WINDIATE says he is standing down as the chairman of the Kent County League at their Annual General Meeting in June.
"For the past 35 years I have been privileged to be League chairman," Mr Windiate said in a statement that was posted on www.kentcountyfootballleague.co.uk.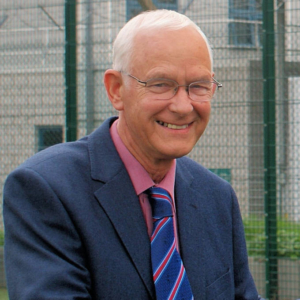 "Following a difficult couple of years personally, I advised my fellow officers in December that I will not be seeking re-election at the forthcoming Annual General Meeting.
"Having been involved in football administration for some 52 years it will certainly be a wrench but I hope to be of some use to this competition for some time to come. That is now for others to decide.
"My colleagues are aware that whoever the member clubs appoint as my successor that person will be able to call on me for advice, or perhaps just a listening ear, should they wish to do so.
"It has been a great honour and privilege to work with many first-class administrators and I firmly believe that despite numerous challenges we have jointly met them all head on.
"I have also been fortunate to have met a large number of really good club officials.
"Despite not always being flavour of the month with them at times, each one has known they would get a straight answer to any question and if I was unable to assist, then I would find someone that could. I regard them all as good friends today.
"I am now able to advise my wife and children of this difficult decision and thank them for being so understanding. In the foreseeable future I look forward to spending more time with them."
Visit the Kent County League website: www.kentcountyfootballleague.co.uk