London Mayor Sadiq Khan delivers a knockout blow on Cray Wanderers chances to build new stadium at Flamingo Park in Chislehurst
Friday 24th June 2016
CRAY WANDERERS officials are stunned to silence after The Mayor of London Sadiq Khan delivered the knockout blow on the club's chances to move to a new stadium in Chislehurst.
The Ryman League Division One South club received planning permission approval from Bromley Council on 19 April 2016 to build a new stadium at Flamingo Park.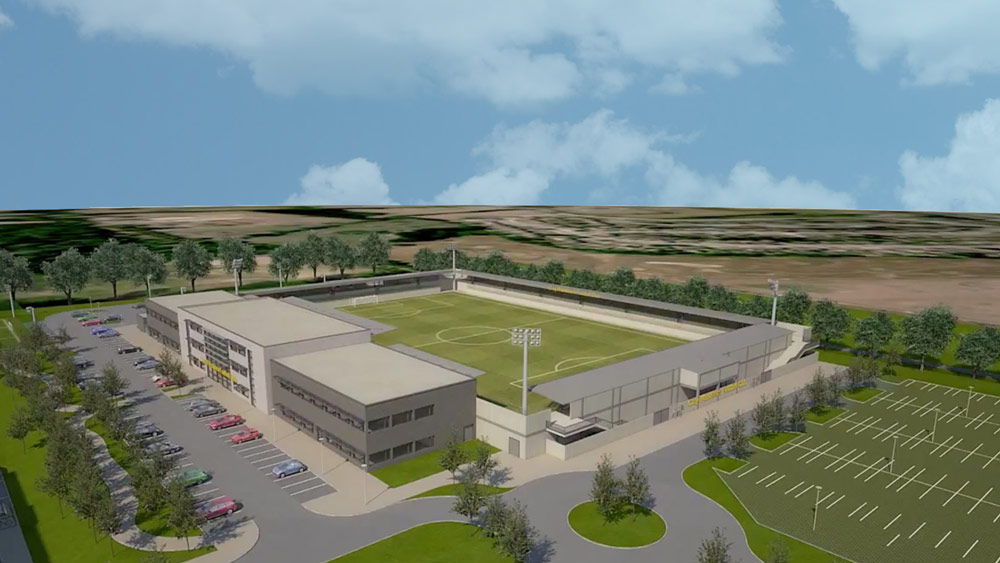 Cray Wanderers hopes of building a new stadium in Chislehurst (plans issued above) have been destroyed by Sadiq Khan, the Mayor of London

However, the club have received the bitterly shocking news to see Labour's Khan overturn the Council's decision last week.

The following statement was issued by The Mayor's office on Wednesday.

"The Mayor of London Sadiq Khan is fulfilling his pledge to Londoners to protect the capital's Green Belt by refusing planning permission for a development that would encroach on green space in the city.
In one of his first planning moves, the Mayor reaffirmed his commitment to oppose building on Green Belt land by rejecting plans for a three-storey football stadium and blocks of flats in Chislehurst.
The development, which included building a football stadium for Cray Wanderers Football Club, community sports pitches and two four-storey residential blocks of 28 flats, had been approved by Bromley Council. However, after carrying out a detailed assessment, the Mayor believes the plans would cause significant harm to an area of much needed open green space. He was also concerned the application at Flamingo Park Club included no affordable housing.
The Mayor of London, Sadiq Khan, said: "I am determined to oppose building on the Green Belt, which is now even more important than when it was created.
"Working with my planning team, I will continue to use my full range of planning powers to further strengthen protections for open and green spaces in the London Plan and ensure we are making the most of brownfield sites across the city, including the vast swathes of public land which are ripe for building homes for Londoners."
The Mayor has also used his planning powers to give consent to several schemes, boosting housing supply in the capital and he is keen to work with boroughs, developers and housing associations to work towards the 50,000 homes London needs each year.
Sadiq Khan said: "I want to work with developers to build the homes London so desperately needs and I will be the first Mayor to use my planning powers to much greater effect, supporting boroughs rather than hindering them, and getting a firm grip on the housing crisis."
Bob Neill, a Conservative MP for Bromley and Chislehurst, has been a vocal supporter of The Second Oldest Football Club in the World and the Oldest Football Club in London, spoke of his disgust of Khan's U-turn.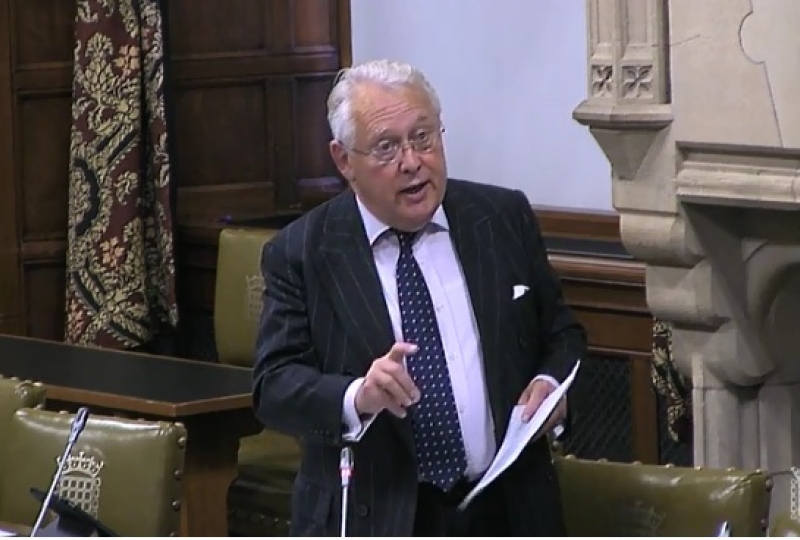 Bob Neill, the Conservative MP for Bromley and Chislehurst, is backing Cray Wanderers' bid to build a new stadium at Flamingo Park, Chislehurst.
Photo: www.bobneill.org.uk

In a statement, Mr Neill said: This is a scheme I have been involved with for sometime, supporting it through the planning process, and it is deeply frustrating to see it overturned at this stage.

"I am convinced that considerable community benefits would be achieved through the project. It would replace a currently underused, poor quality sports ground with a modern, state of the art facility; it would provide a permanent home for the world's second oldest football club; and it would support much needed opportunities for outdoor sport and recreation where none currently exist.
"The Mayor's direction for refusal represents a biased and cynical party-political decision, based ostensibly on Green Belt grounds, but almost certainly as a rider for his ambitions to impose social housing in outer London boroughs. It was a decision made against the advice of his own planning advisors, and despite the approval of the local authority. It is against local sport, and goes against the spirit of local decision making. Indeed, Bromley Council received just nine objections to this application, receiving 600 in support.
"Please be assured that I will continue to do everything I possibly can to have the Mayor's decision reversed and to see this fantastic scheme materialise."

A club statement said: "Cray Wanderers and the Community are understandably disappointed by the Mayors current opinion of their proposal. Pending the conclusion of the Secretary of State referral and the official determination of the planning application, the club will not be making any further comment to the press at this time."

Visit Cray Wanderers website: http://www.cray-wanderers.com/