Canterbury City Stadium: We have no Plan B and a No will see the club collapse for the second time in 20 years – it's as stark a choice as that!
Monday 28th January 2019
CANTERBURY CITY will collapse if the City Council fails to give them the green light next month to build a new stadium, warns chairman Tim Clark.
The City Council's Planning Committee will decide on the Highland Court planning proposal including the club's stadium plans at The Guildhall in Canterbury on Tuesday 5 February 2019.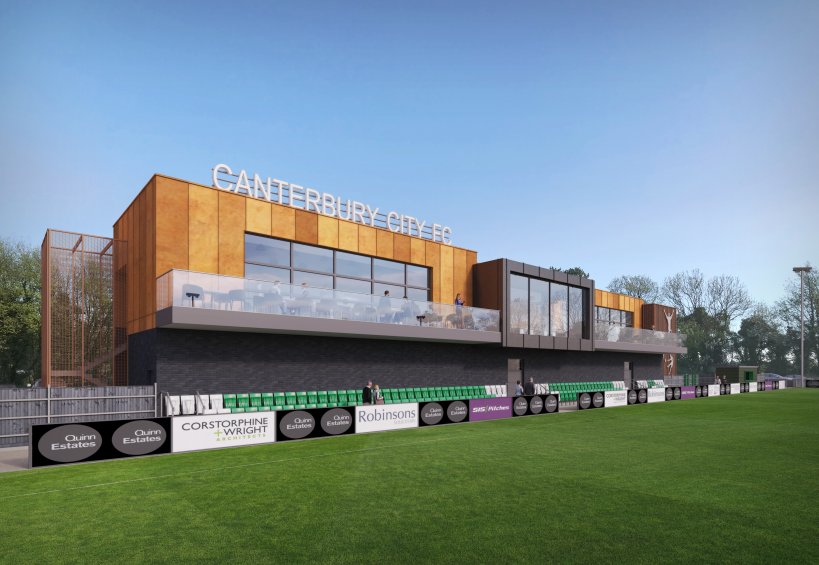 The meeting starts at 18:30 with Highland Court and the Canterbury City stadium item seven on the Agenda.

Mr Clark told www.canterburycityfc.net: "It's a public meeting and so we want as many of our players and supporters down there as possible to impress upon the local councillors that enough is enough and it's time to vote YES and bring your City football club home after a 20-year wait.

"I intend to address the Planning Committee on the 5th, look them straight in the eyes and tell them it's time for justice and a Yes vote!

"We have no Plan B and a No will see the club collapse for the second time in 20 years – it's as stark a choice as that!

"We have spent the last two years working on our community football hub plans and the City Council have a once in a lifetime opportunity to vote on the 5th for a sporting legacy that will serve generations to come."

Meanwhile, back-on-the-pitch, Canterbury City entertain Leicester Nirvana in The Buildbase FA Vase Last Sixteen at Salters Lane in Faversham on Saturday, 2 February (15:00). The Final is played at Wembley Stadium in May.

Visit Canterbury City's website: www.canterburycityfc.net