Title winner Danny Lye leaves Ashford United after only two games in Bostik South
Thursday 17th August 2017
ASHFORD UNITED have parted company with the man that won them promotion from the Southern Counties East Football League Premier Division just three games ago.
Danny Lye guided the club to the league title by just a couple of points from Crowborough Athletic at the end of an enthralling title race - but he has stepped down due to budget cuts.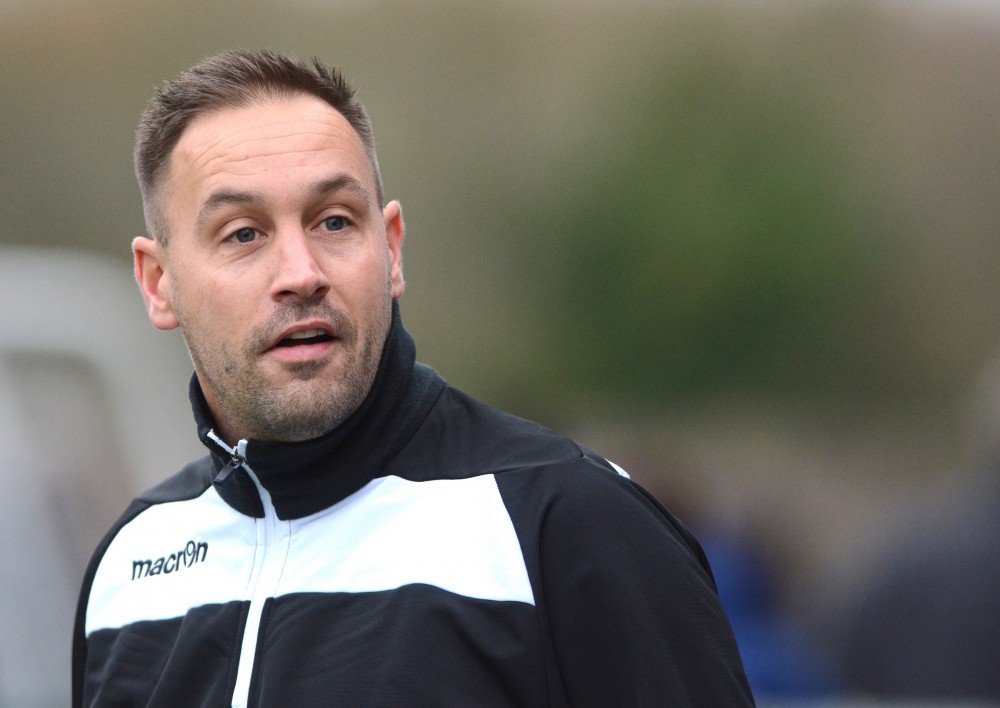 Danny Lye lost both of Ashford United's Bostik South games before leaving Homelands this morning. Players Rory Hill, Adrian Stone and Shaun Welford have confirmed that they will be leaving the club too.
Photo: Ashford United FC

The club have lost both of their Bostik South games to Carshalton Athletic (0-1), before suffering a 5-0 defeat away to South Park, who lead the league table after two games.

Ashford United are in the bottom three (22nd in the table) and are on zero points along with Hythe Town, Herne Bay, Chipstead, newly promoted Shoreham, while VCD Athletic occupy the only relegation place having let in eight goals, having lost 5-0 at home to Faversham Town, before coming back from Whyteleafe with a 3-0 defeat.

Ashford United have stated that Lye has left the club by mutual consent.

Owner Don Crosbie told www.ashfordunitedfc.com: "We would like to thank Dan for all of his work and efforts in his time at Ashford United Football Club and for everything he did for us last season. We wish him the very best for the future.

"Further updates will follow when we are in a position to confirm new staff and players and those that are no longer part of the club."

At least three players have confirmed their departure from Homelands Stadium, ahead of the trip to Redhill on Saturday in The FA Cup Preliminary Round.

Goalscoring record breaker Shaun Welford tweeted: "Some great memories, trophies and broken records at Ashford United, good luck this season. Now for a new challenge."

Another striker, Adrian Stone, said: "What a joke. I'm not staying, I only stayed for him.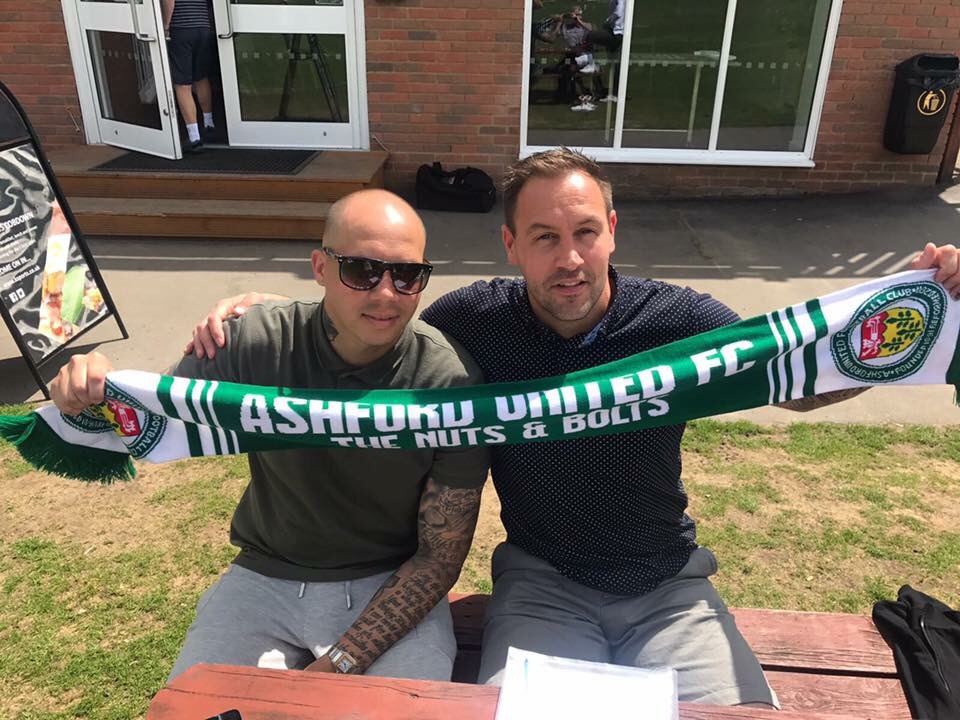 GONE: Adrian Stone and Danny Lye both quit Ashford United today.
Photo: Ashford United FC

"I want the fans to see this because I've read some things on Twitter.

"I've always loved the club and the fans from when I was a kid. I was hanging my boots up last season and Danny wanted me to stay. It's always nice to be wanted so I said yes.

"He is a great manager and a good friend and I've enjoyed playing under him and playing with him at other club's.

"It's nothing to do with money. Ashford United will always have a special place in my heart and I wish them all the best."

Winger Rory Hill tweeted, "Great times, time to move on."

Visit Ashford United's website: www.ashfordunitedfc.com