I'm delighted to be back at Sheppey United, says striker Rob Denness
Monday 27th May 2019
ROB DENNESS says he is delighted to be back at Sheppey United, having agreed to return to the club following a successful spell to keep Hollands & Blair in the Southern Counties East Football League Premier Division.
"I'm delighted to be back," the striker told www.sheppeyunitedfc.co.uk.

"My short time away has made me realise what I was missing!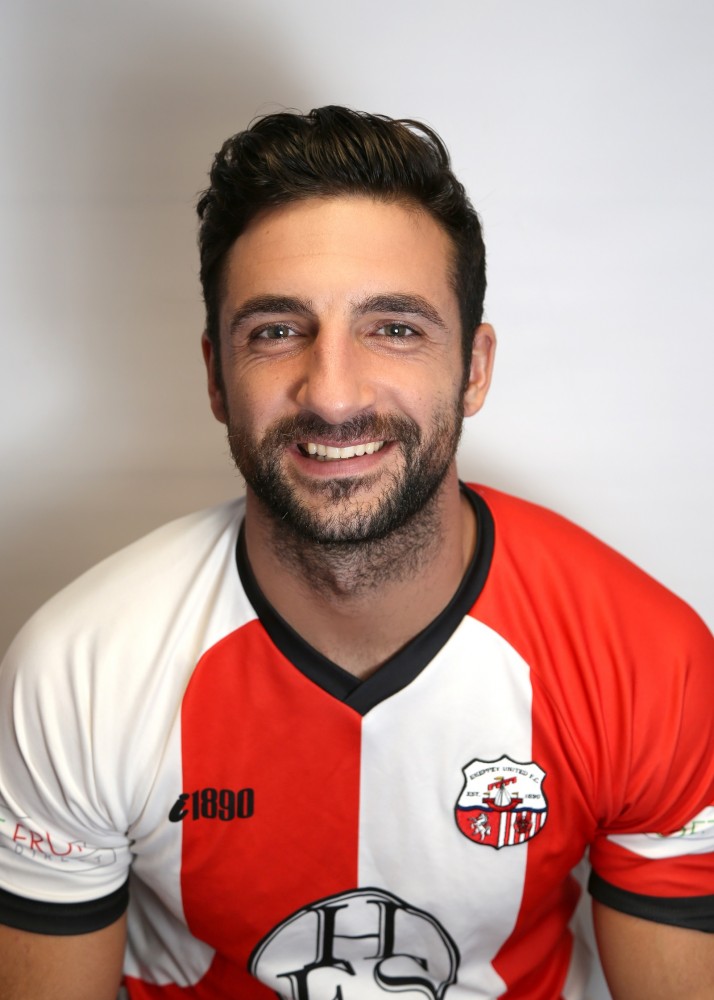 Rob Denness says he received
12 very good offers but has
decided to return to Sheppey United.
Photo: Sheppey United FC

"I left to a former club fighting relegation and my heart didn't want to see Blair relegated.

"After a few frustrating games and Sheppey falling 12 points behind top, it felt like the right decision.

"My intention was to return and make sure Blair stayed up, which we achieved.

"Saying this, I really did miss playing for Sheppey United. I missed my close relationship with the players, the pitch, the supportive fans.

"I've had 12 very good offers this summer already but for me when I got the call from Ernie Batten and Jono Richardson, I was excited about the prospect of returning.

"I am confident this club is where my future career lies and I'm appreciative of having a second chance to prove that.

"I want to enjoy my football, win games, play with the likes of Dan Bradshaw and Hicham Akhazzan and other potential signings this season.

"Also, to play in front of loyal fans, who were so good to me when I was here and play on a pitch where I can express myself.
"I can give the fans my promise that I will do my best for the club and that they will see some more of the performances we showed at spells during last season. I can't wait for the season to start!"

Sheppey United finished in seventh-place in the Southern Counties East Football League Premier Division table last season.

Gillingham-based Hollands & Blair, meanwhile, finished third from bottom in the table but retained their current league status, having finished nine points clear of the relegation zone.

Visit Sheppey United's website: www.sheppeyunitedfc.co.uk