The fact that Rusthall FC are playing in The FA Cup shows just how far the club has come in recent years, says chairman Joe Croker
Wednesday 02nd August 2017
CHAIRMAN Joe Croker says Rusthall are now fulfilling their potential as they make their FA Cup debut on Sunday.
The Rustics sealed promotion into the Southern Counties East Football League Premier Division after finishing runners-up to Glebe last season and have been drawn at home to CB Hounslow United in the Extra Preliminary Round.

The tie has been switched to the home of Croker's former club, Tunbridge Wells, and will kick-off at 2:00pm at Culverden Stadium as Rusthall have spent the summer upgrading the uneven pitch and installing new stands at Jockey Farm in Nellington Road.

CB Hounslow United play in the Premier Division of the Combined Counties League, finishing in the bottom four and avoiding relegation by eight points last season.

"The fact that Rusthall FC are playing in The FA Cup shows just how far the club has come in recent years," said Mr Croker.

"The club is now fulfilling its potential and playing at Step Five of the football pyramid.

"Although Sunday's match will be tough, there is no reason we can't progress to the next round."

That next round could be a mouth-watering showdown against Tunbridge Wells on 19 August, if Jason Bourne's men get past their league rivals Beckenham Town at Culverden Stadium on Saturday.

"We are disappointed that our first match in this competition could not be played at our home ground but we have taken the advice of our agronomist that the extra weeks will allow the grass to become fully established," added the Rusthall chairman.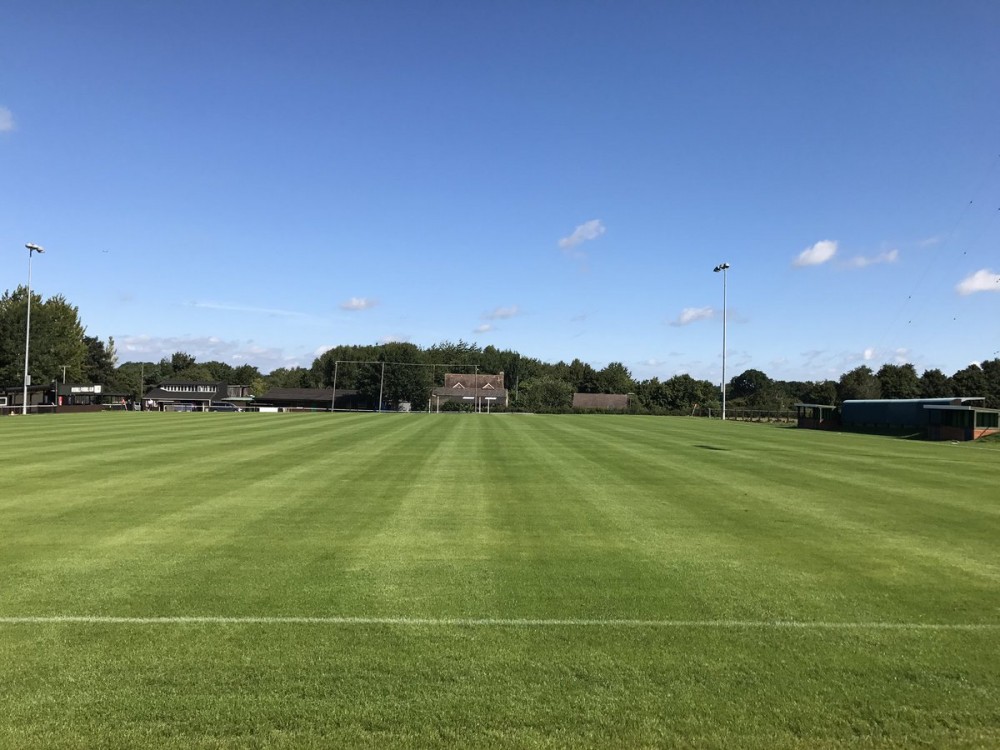 Rusthall have produced a sublime playing surface during the close season for Steve Ashmore and Steve Sands players this season but their FA Cup tie against CB Hounslow United will be staged by neighbours Tunbridge Wells on Sunday.
Photo: Henry Muggeridge

"Jockey Farm has seen a remarkable transition over this closed season thanks to grants from the FSIF and the support of Tunbridge Wells Borough Council but also through the hard work of the volunteers and prudent financial management.

"The transformation has to be seen at is unveiling on the 28 August at our first home game of the season against Tunbridge Wells."

Visit Rusthall's website: www.rusthallfc.com

Rusthall v CB Hounslow United
The Emirates FA Cup Extra Preliminary Round
Sunday 6th August 2017
Kick Off 2:00pm
at Culverden Stadium, Tunbridge Wells, Kent TN4 9SG