Mishi Morath Tributes: A non-league legend that will be truely missed
Friday 20th December 2019
TRIBUTES have been made to Dulwich Hamlet supporter Mishi Morath who has sadly passed away.


A club statement said on Twitter said: "We honestly don't know what to say. Rest up Mishi, we love you. You'll forever be pink and blue.

"It's hard to put into words how loved Mishi was, and will remain to be. He is undoubtably a huge part in our recent success, and a huge part of the culture of the club. Our loss is immeasurable, but we will always remember you for all the amazing things you did."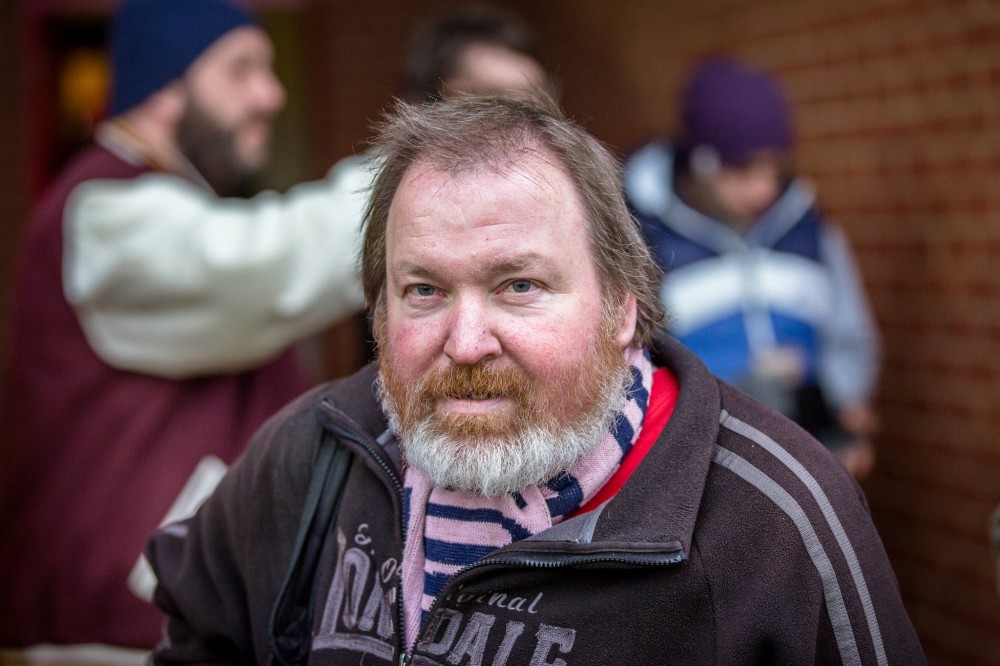 Mishi Morath

There are calls for a stand, nicknamed the Toilets Opposite Stand, at Champion Hill to be named after the man, who not only loved The Hamlet but watched non-league football in all corners of the country and the world.

Former Maidstone United secretary Darren Lovell, and now a scout at Colchester United, said: "Mishi was Dulwich Hamlet and Dulwich Hamlet was Mishi, He was more than just a character and his love of football at grass roots level was so passionate. He was a total one off. Mishi you'll be missed."

Erith & Belvedere supporter Brian Spurrell said: "So sorry to hear the news. I first met dear Mishi at Football Supporters Association meetings in the late 80s and caught up with him again through Twitter lately. A renaissance man, massive friend to non-league football and at hinterland beyond that. RIP from Erith & Belvedere."

Former Dulwich Hamlet goalkeeper Gary McCann, who is now Hampton & Richmond Borough's manager said: "RIP. One of the old faithful from my playing days. A non-league legend that will be truly missed. Sad day for all involved at Dulwich Hamlet."

Bromley supporter Colin Head added: "Really sad news. The rivalry was strong back in the day but then it turned to respect. RIP."

An East Thurrock United statement said: "Such sad news to hear. A true Hamlet enthusiast and an ambassador for your unique club on his travels. Love and sincere condolences from all at Rookery Hill. RIP Mishi."

Premier League club Crystal Palace added: "Our thoughts are with his friends and family."

Folkestone Invicta added: "So sad to hear, our thoughts are with all of Mishi's close friends and family at this very sad time. Rest easy Mishi."

The FA Cup Factfile said: "RIP Mishi – a wonderful advocate of Dulwich Hamlet, Non-League football and life in general. Will be sorely missed."

Slough Town said: "We are very sorry to hear this news. Please accept the condolences of all at Slough Town."

Chippenham Town said: "Everyone at Chippenham Town Football Club send our condolences and thoughts to everyone at Dulwich Hamlet Football Club and the friends and family of Mishi at this difficult time."

Sam Elliott, of the Non-League Paper, added: "Devastating news. A wonderful man with incredible spirit. Loved his club. RIP."

Cray Wanderers said: "From all at Cray Wanderers we pass on our condolences to a great supporter of Dulwich Hamlet and of non-league football in general. He always had good words to say about Cray Wanderers and we are thinking of his family and friends at this sad time."

Dulwich Hamlet fan Joe Kensington said: "Absolutely gutted to wake up to this sad news. Mishi was the first supporter that I noticed at Dulwich back in the early 90s when I came to my very first game. His passion was contagious and made me, even then, feel like I was part of a very special club. RIP Mishi!"

Ben Mapp said: "Billericay fan here, awful news. Looking past the rivalries, the non-league community has lost one of it's main characters. Condolences to his family and everyone at Dulwich Hamlet FC. RIP Mishi."

Robert Sullivan said: "RIP – sorry for your loss. Big character I remember when my old man took me down Champion Hill in the mid-90s. Proper fan."

Simon Baker said: "Gutted to hear this. Mishi was a legend to many of us who saw him around different grounds. Great bloke who will be much missed."

Paul Glassborow said: "Fair to say he was Mr Dulwich Hamlet. R.I.P. Mishi."

Pat Peroni said: "Double double with the big man in the sky. A man who devoted his life to his club. The world of football just lost a very special supporter. RIP Mishi. Mixed grills all day every day and you can look down now and watch every Hamlet game at your leisure. Best seat in the house."

Cray Valley said: "He was often seen at Badgers and was respected and loved by all who had the pleasure to know him. He will be sorely missed. Our sincere condolences to his family and many, many friends."

Local politician Helen Hayes said: "RIP. I know how much Dulwich Hamlet meant to you and how much you meant to the club and all its supporters. You'll be much missed and fondly remembered."

www.kentishfootball.co.uk would like to offer our condolences to Mishi's family, friends and Dulwich Hamlet on this very sad day. Watching non-league football will just never be the same again. Rest In Peace Mishi, you will be sorely missed."