Millwall Supporters Club target £5,000 to raise funds for emergency response vehicle damaged during World Cup celebrations
Sunday 08th July 2018
MILLWALL supporters club are raising £5,000 online to repair an emergency response vehicle that was damaged in central London after England's 2-0 win over Sweden to reach the World Cup Semi-Final in Russia.
A statement on the Justgiving website said: "At the Millwall Supporters Club we think it is very important to help our local community, so we want to help to raise funds to help with the repair of an emergency response vehicle that was damaged after the England v Sweden game in the World Cup 2018 Quarter-Final.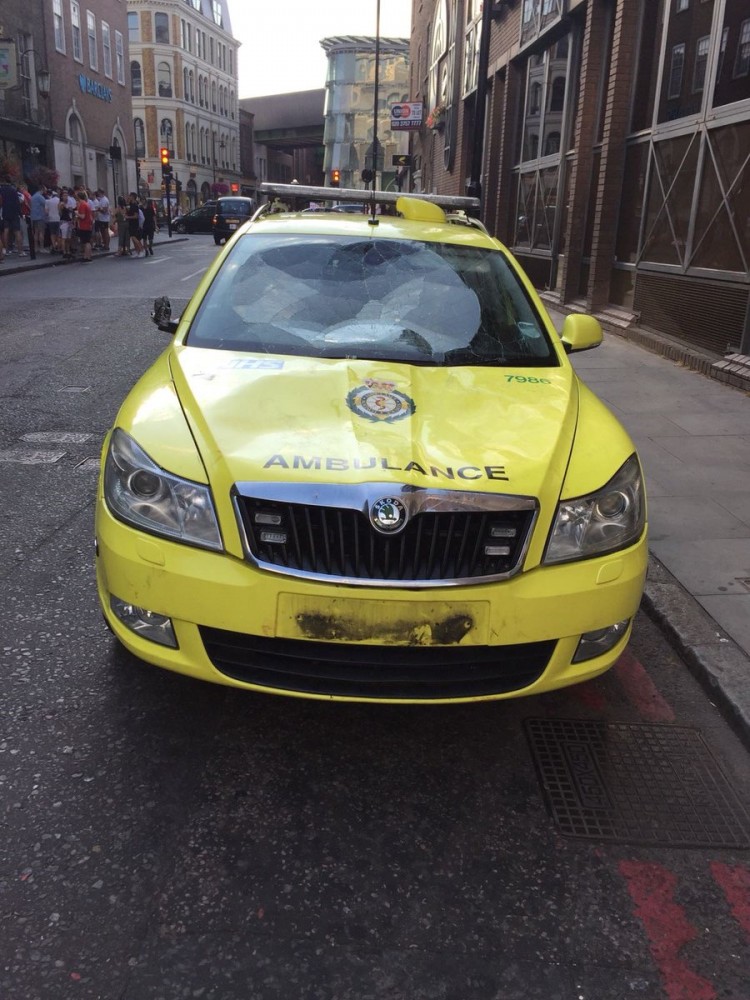 Exuberant football fans damage an emergency response vehicle in Borough High Street and Millwall Supporters Club are raising funds for repairs
Photo: London Amublance

"We are very grateful for any donations and support you can offer. If the insurance company pays for the repairs, all monies raised will be donated to the Local Ambulance Service whose vehicle has sustained this damage."
The Metropolitan Police launched an investigation after images emerged of fans jumping on top of an ambulance car that had been left parked in Borough High Street.

The Three Lions booked their place in the World Cup Semi-Final for the first time since Italia 90, thanks to two headed goals from Harry Maguire and Dele Alli.

Fans were pictured on top of an ambulance leading to it being smashed and unable to be used on shift.
In a statement, the London Ambulance Service said: "We're delighted with the result, but this has put a big dampener on the celebrations for us.
"While our officer attended a call nearby, this car was damaged in Borough High Street during the celebrations after the game – it's now off the road to be repaired."
A spokesman for the Metropolitan Police confirmed an investigation is taking place.