Liam Smith steps down as Lydd Town manager: The club has been a part of my family for over 35 years and I haven't come to this decision lightly
Thursday 21st November 2019
LYDD TOWN begin the search for a new manager after Liam Smith stepped down from the role last night.
The 32-year-old has been a part of the management team for eight years, firstly assisting his father Dave, before taking over the helm at The Lindsey Field.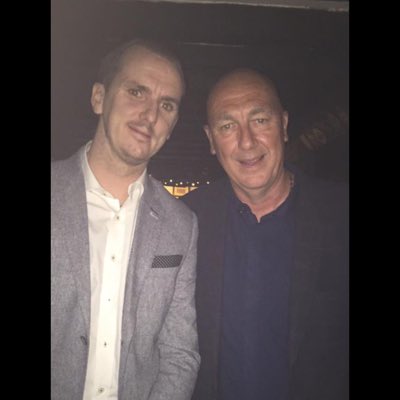 Liam and Dave Smith have both managed Lydd Town.

"It is with a heavy, heavy heart that I have decided to resign from my position as Lydd Town first team manager," said Smith.

"The club has been a part of my family for over 35 years and I haven't come to this decision lightly.

"I want to thank the entirety of the club and every single player who has ever played for me and every fan who has given up their time up to watch my team.

"For now, I need a break from managing/coaching to recharge my batteries.

"From playing for the thirds and reserves, making my first team debut at 15, where I scored and got sent-off, right the way through to coaching, to assistant manager to manager of the first team, it's been one hell of a journey."

Lydd Town are in the bottom-three in the Sea Pioneer Southern Counties East Football League First Division table, having won three and drawn two of their 13 league games.

Smith's last game of the club was a 5-2 home defeat to Lewisham Borough last Saturday and Smith will remain in charge until the club appoint a new management team.

The Lydders are next in action on Saturday 7 December when they travel to play Sporting Club Thamesmead.