We're still with the pack at the top end of the league and the aim is to keep as close to them as possible, says Lordswood boss Richard Styles
Thursday 22nd February 2018
LORDSWOOD manager Richard Styles says he wants to stay with the promotion chasing pack in the Southern Counties East Football League Premier Division.


The club extended their unbeaten run to eight games after coming away from promotion chasers Whitstable Town with 1-1 draw at The Belmont last weekend.

"I knew we could get something from that game and our game plan worked to a degree," said Styles, pictured during his playing days at the club.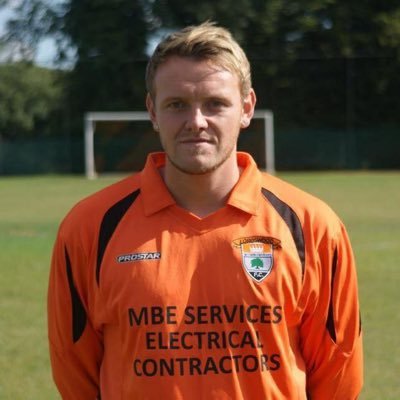 "We could have nicked it but overall a draw was probably a fair result.

"I think a lot of people would've expected us to get beaten but not many know what I have at the club and what we have as a group in our changing room. The lads are all a great bunch and a credit to me and the football club and I couldn't ask for anymore!"

Lordswood are in fifth-place in the table on 43 points from 26 games and host 12th-place Glebe on Saturday.

Sevenoaks Town, who visit Martyn Grove next Wednesday, returned to the summit after a 4-0 home win over Deal Town last weekend and have scooped 53 points from 23 games. Beckenham Town are in second with the same number of points but Jason Huntley's men have played three games more.

Next up at Crowborough Athletic (47 points from 24 games) and Whitstable Town (46 points from 23 games) and Lordswood have 12 league games left to play.

Looking ahead to Glebe's visit, Styles said: "We previously played them three weeks ago away from home and won the game 3-1. It was a hard-fought game but I was pleased with our performance on that day and felt we deserved to win the game.

"I'm expecting a tough game again on Saturday and Glebe will be looking to make pay-back for the previous game.

"We know we need to be on our game and have prepared right and we're ready ahead of the game.

"I have a fully fit squad available and we are at full strength, which is very pleasing given this stage of the season when players' do pick up knocks etc with the demands of training and games.

"Our target hasn't changed and we only look ahead to the next game and do all we can to achieve maximum points and at the end of the season we'll review things and where we are.

"Obviously, we're still with the pack at the top end of the league and the aim is to keep as close to them as possible."

Visit Lordswood's website: www.lordswoodfc.co.uk

Lordswood v Glebe
Southern Counties East Football League Premier Division
Saturday 24 February 2018
Kick Off 3:00pm
at Martyn Grove, North Dane Way, Chatham, Kent ME5 8YE