Increased running costs force Lordswood to scrap their title winning reserve side
Friday 12th June 2015
LORDSWOOD will operate with just one senior side next season after folding their title winning reserve side.

Following on from a successful campaign in which the club's reserve side were crowned champions of the Suburban League South Division, the committee made the difficult decision to fold the team that was managed by Ben Hilden.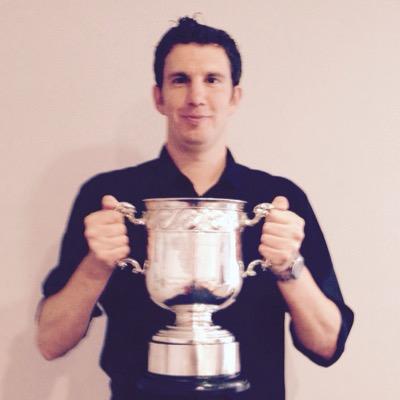 CHAMPION: Manager Ben Hilden led Lordswood's reserve side to the Suburban League South Division title last season.
Photo: Twitter

The Southern Counties East Football League club have said that increased costs has forced them to fold their second string.

"For some time now the running costs for the reserve section have increased yearly and the club decided to re-evaluate whether these costs were sustainable for the greater good of the club," said a club statement, published on their website.

"Whilst the Suburban League has been an extremely well managed and welcoming league, the increased travelling to clubs further afield out of Kent, the increased officials' costs and very little income through the gate and ancillary sales has taken its toll on the club's finances.
"It was agreed at the club's AGM that the reserve section would be folded.

"The first team will be supported by the under 18 Kent Youth side which is managed by Rob Everett, with first team manager James Collins keen to assist with the youngsters development.
"All the players that formed the successful reserves section last season are welcome back for pre-season to try out for the first team squad for 2015/16.
"The club would like to place on record it's thanks to the Suburban League for allowing us to participate in their competition, and to management team Ben Hilden and Tyler Wilkins for all their hard work with the reserves over the last few years.

"Ben is currently in talks with James about joining his management team to assist with first team affairs for the forthcoming season."

Visit Lordswood's website: www.lordswoodfc.co.uk/club/Home