Terrorism on our doorstep: Six murdered in London Bridge terrorist attack
Sunday 04th June 2017
TERRORISM hit closer to home on Saturday night when six people whom were enjoying a night out in our great city were stabbed to death by three callous male terrorists in the London Bridge area.


The Metropolitan Police confirmed that:
At 22:08hrs yesterday evening we began to receive reports that a vehicle had struck pedestrians on London Bridge.
The vehicle continued to drive from London Bridge to Borough Market.
The suspects then left the vehicle and a number of people were stabbed, including an on-duty British Transport Police officer who was responding to the incident at London Bridge. He received serious but not life-threatening injuries. His family has been informed.
Armed officers responded very quickly and bravely, confronting three male suspects who were shot and killed in Borough Market. The suspects had been confronted and shot by the police within eight minutes of the first call. The suspects were wearing what looked like explosive vests but these were later established to be hoaxes.
Mark Rowley, the assistant commissioner of the Metropolitan Police, issued the following statement outside New Scotland Yard at 03:53 on Sunday morning.
"Since late yesterday evening [Saturday, 3 June], the Metropolitan Police Service has been responding to incidents in the London Bridge and Borough Market areas of south London. We are treating this as a terrorist incident and a full investigation is already underway, led by the Met's Counter Terrorism Command.
"The ongoing operation is led by the Met, working closely with British Transport Police, City of London Police, the London Ambulance Service and the London Fire Brigade.
"At this stage, we believe that six people have died in addition to the three attackers shot dead by police. And at least 20 casualties have been taken to six hospitals across London.
"I'd like to repeat our request for the public to avoid the following areas: London Bridge and Borough Market. This is to allow emergency services to deal with this incident.
"The investigation is being led by the Counter Terrorism Command and we would ask anybody who has images or film of the incident to pass those to police by uploading it at www.ukpoliceimageappeal.co.uk.
"Our thoughts are with all those involved and those responding to both incidents. Those who are concerned about a loved one can contact the Casualty Bureau on 0800 0961 233.
"We are reviewing and planning to strengthen our policing stance across London over the forthcoming days, and there will be additional police and officers deployed across the Capital.
"I would like to ask the public to remain vigilant and let us know if they see anything suspicious that causes them concern and dial 999 immediately."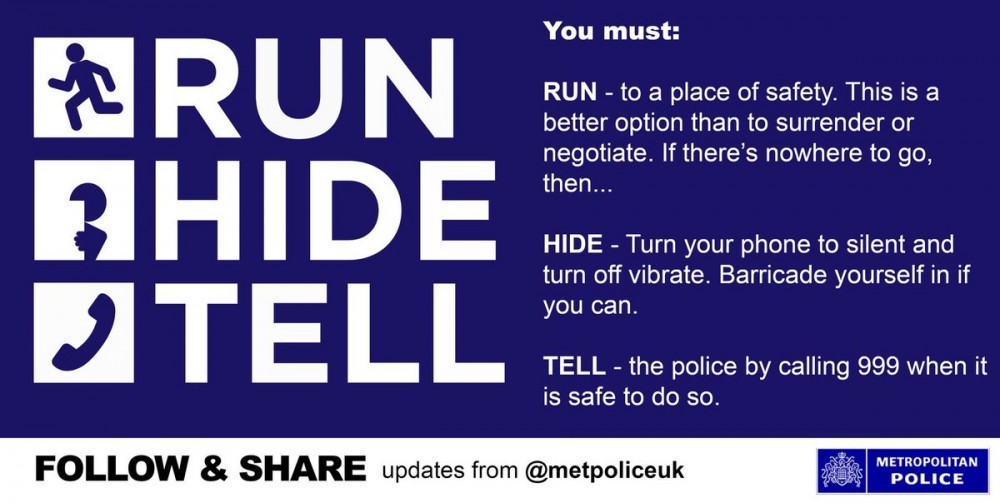 Sadiq Khan, the London Mayor, issued a statement earlier on Sunday morning.

"The Metropolitan Police are responding to the horrific terrorist attack at London Bridge and Borough Market.

"My thoughts are with everyone affected, and I'd like to thank the brave men and women of our emergency services who were first on the scene and will be working throughout the night.

"I am in close contact with the Met Commissioner and senior officers and am being kept updated on all developments.

"I will be attending the government's emergency Cobra meeting later this morning. London Bridge Station is closed and we are asking people to avoid the area.

"The situation is still unfolding and I would ask all Londoners and visitors to our city to remain calm and vigilant. Please report anything suspicious to the police, but only call 999 in an emergency.

"We don't yet know the full details, but this was a deliberate and cowardly attack on innocent Londoners and visitors to our city enjoying their Saturday night.

"I condemn it in the strongest possible terms. There is no justification whatsoever for such barbaric acts."

Our thoughts are with the families of the murdered by this evil scum and the people who are fighting for their lives in six London hospitals over night.

Visit the Metropolitan Police website: http://news.met.police.uk/news/statement-on-london-bridge-and-borough-market-terror-attacks-244605