Gillingham boss Justin Edinburgh: The amount of money that is in Football and that can't filter down for young semi-professional players to be screened. I just find it hard to understand and comprehend
Sunday 12th July 2015
CRAY WANDERES secretary Mark Hunt says his club will insist on having the medical equipment at their proposed new stadium in the wake of the Junior Dian tragedy.

Mr Hunt sent Kentish Football an email on Wednesday afternoon after reading about the tragedy.

"I thought I'd just write a few words in connection to the sad incident from last night as I realise how distressing this must have been for you.

"I know my colleague, Phil Babbs was there last night and he too expressed his distress for the incident as he had witnessed a similar occurrence in a Rugby League match in May.

"Having witnessed my boss keel over in front of me last year and the sight of paramedics rushing to save his life is something that took me a while to get over.

"He was, I have to say, extremely, extremely fortunate to still be alive as our office backed on to a police despatch rider garage with medical equipment on hand.

"It was still extremely scary and took me months even after his eventual recovery to lose that image.

"What I do know from the few occasions I have met you at games is your professionalism at every turn and I know your determination to carry on the sterling service you provide for football in the county of Kent will certainly continue as proved with your determination to cover a game tonight (Dulwich Hamlet v Peterborough United, Wednesday night)."

However, following a tragedy, there is always something good that comes out of it.

Mr Hunt said: "Cray have a committee meeting on Monday and I will make mention of Tuesday's very unfortunate incident and if Cray are successful in obtaining permission to build on Flamingo Park then I will make sure that there are no short cuts made in terms of obtaining medical equipment and instant availability.

"Defibrillators may be costly for some clubs but should be a necessity following what happened to Frabrice Muamba a few season's back.

"Remember football is always the best remedy for any distressing incidents. Two days after my bosses heart attack, Cray played Molesey in The FA Cup and it helped to focus my mind on something else. Cray won as well which helped!"

Damon Williams reflected on his own personal experience.

"I've followed this story with many thoughts, hearing on Wednesday that it was questioned in parliament for prevention of this tragic incident, they mentioned screening but I would think that has its flaws.

"I would like to share the recent story which involved my work colleague's son, you may have read or heard about it within the news it was his young 16 year old son from Uckfield and suffered a cardiac arrest at school suddenly.

"He was very fortunate for the school nurse and the defibrillator that was on site, he recovered thankfully.

"My thoughts are if these defibrillators can be available at football grounds. They can be rented and are very easy to use by public or officials alike. My workplace have ordered them since the incident.

"I have an older son who is now playing at u21 level coincidentally at the Angels so I have concerns. Sorry to bamboozle you with this but followed your account on Twitter and wondered who and how this choice of action can be instigated."

Meanwhile, National League South club Maidstone United raised £600 in a collection at their game against Dagenham & Redbridge yesterday to be passed on to the Dian family, and there were collections at Whyteleafe and Tonbridge.

Whyteleafe staged a minute's silence, while Tonbridge decided a minute's applause was apt.

Gillingham manager Justin Edinburgh must be congratulated in the manner that his club and players paid their respects at Longmead Stadium yesterday.

He told www.gillinghamfootballclub.com: "Incredibly sad, it's a devastating blow for the young man, his family and Tonbridge. I was made aware that it's not the first time that something like this has happened at the Football Club.

"The amount of money that is in Football and that can't filter down for young semi-professional players to be screened, I just find it hard to understand and comprehend.

"We've lost a life. Today was a fitting tribute, it was a very good game and we marked our respect before the match with a wreath.

"Everyone has conducted themselves immaculately; the memorial that they have opened for him and the applause was fitting."

McKimm hopes yesterday's game will make Tonbridge Angels' link with the League One club gets stronger.

"I've got to thank Gillingham because the relationship we had with them last year was fantastic and they helped us out a lot.

"I hope our relationship can flourish because looking at the way we try and play I hope Justin likes that and if we do need players and he needs (to send them out on loan) then maybe we're a port of call.

"It's hard to get loan players in from pro clubs when you're in the Ryman Premier League but with him having seen us first hand he may offer us that – but I'm not looking at that at the minute.

"It's good to have a relationship with your Football League Kent side. I think we've got that over the last 12 months."

An online fund has been set-up where supporters can contribute towards the funeral.

Please visit: http://www.gofundme.com/ripjuniordian

£5,677 has already been raised so far and a statement posted on the site said: "Anyone that knows Junior Dian, knows that all he knew to do was have a good time. He loved banter and most of all LOVED dancing!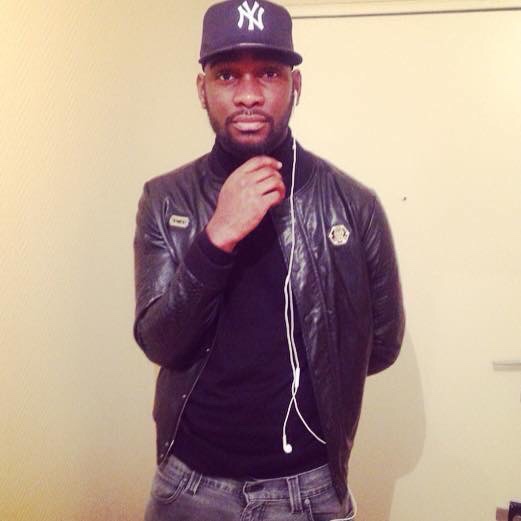 Tonbridge Angels played Gillingham in a Tribute Match for Junior Dian.
Photo: www.gofundme.com/ripjuniordian

"This page is set up so we can give him the BEST send-off we possibly can! He was the most friendly loving guy in Ilford. All those that came across him can surely testify!

"Help us give him a send-off he can truly be proud of. Let's also help his family throughout this time. Whatever you can give will be greatly appreciated!"

Tributes have come in on social networking from family, friends and footballers and team-mates.

Junior Dian will never be forgotten! Rest in Peace young man!