Former Kent League referee Jonathan Stone aims to make it big in baseball
Wednesday 26th February 2020
A former football referee from Ashford says he is aiming to turn professional in officiating in his third sporting activity.
Jonathan Stone, a former Kent League (now Southern Counties East Football League) referee, went on to referee hundreds of football matches across Kent and the country as he progressed throughout non-league football.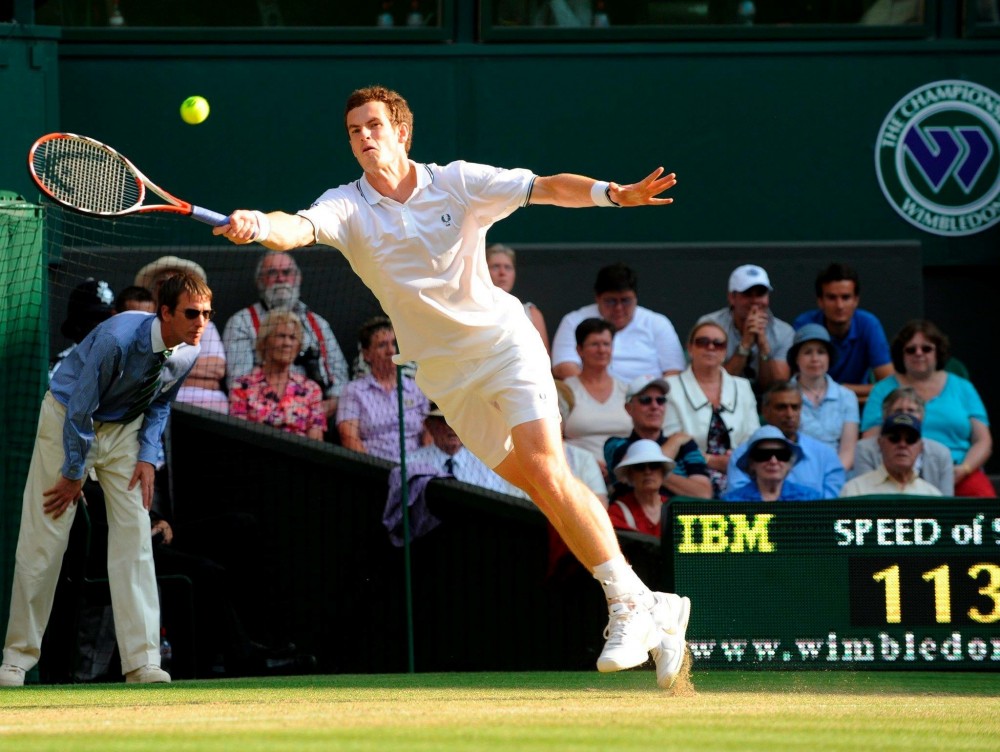 Former football referee Jonathan Stone officiates a match involving Andy Murray at Wimbledon.

The former Isthmian League official, who also went on to referee on the Women's Premier League, now lives and referee's soccer in his new home of Florida, USA.

Stone regularly officiates five to 10 games a week in a much different format to what we know here, but that isn't where Stone is currently making waves.

Stone recently graduated from the Wendelstedt Professional Baseball Umpire school in Ormond Beach, Florida, attending and graduating from that course means that Stone is qualified to officiate within the realms of professional baseball.

This after successful football and tennis umpiring careers, which lead Stone to official at the 2010 Wimbledon Women's Final between Serena Williams and Ver Zvonerava.

The dedicated sports official followed up his time at Wendelstedt with even more training at the Umpire Placement Camp, the camp is designed to place Umpires into high-level baseball in leagues throughout the USA.

At the end of the camp Stone was offered a place on the Expedition League.

"This is a great opportunity for me to learn and expand my knowledge of America's cricket," said Stone.

"This will allow me to officiate players who will shortly be looking at getting drafted into professional organisations.

"The League has teams based in numerous states as well as a team that is based out of Manitoba, Canada.

"It's going to be a great summer, I'm looking forward to travelling to North and South Dakota as well as Nebraska, Montana and Wyoming.

"It was a twist of fate that means I'll be able to complete travelling to all 50 States this year."

Stone will be starting at the bottom and hoping to work his way up through the ranks, as he has in football and tennis as he bids to become a rare breed of officiating professionally in three different sports.