Holmesdale: It is with sadness we announce the passing of our friend, committee member and acting president Keith Harris
Sunday 28th October 2018
HOLMESDALE have announced that club president Keith Harris passed away yesterday morning.
The Bromley based club held a minutes applause as a mark of respect before their 3-1 win over Kennington at Oakley Road in the Southern Counties East Football League First Division yesterday.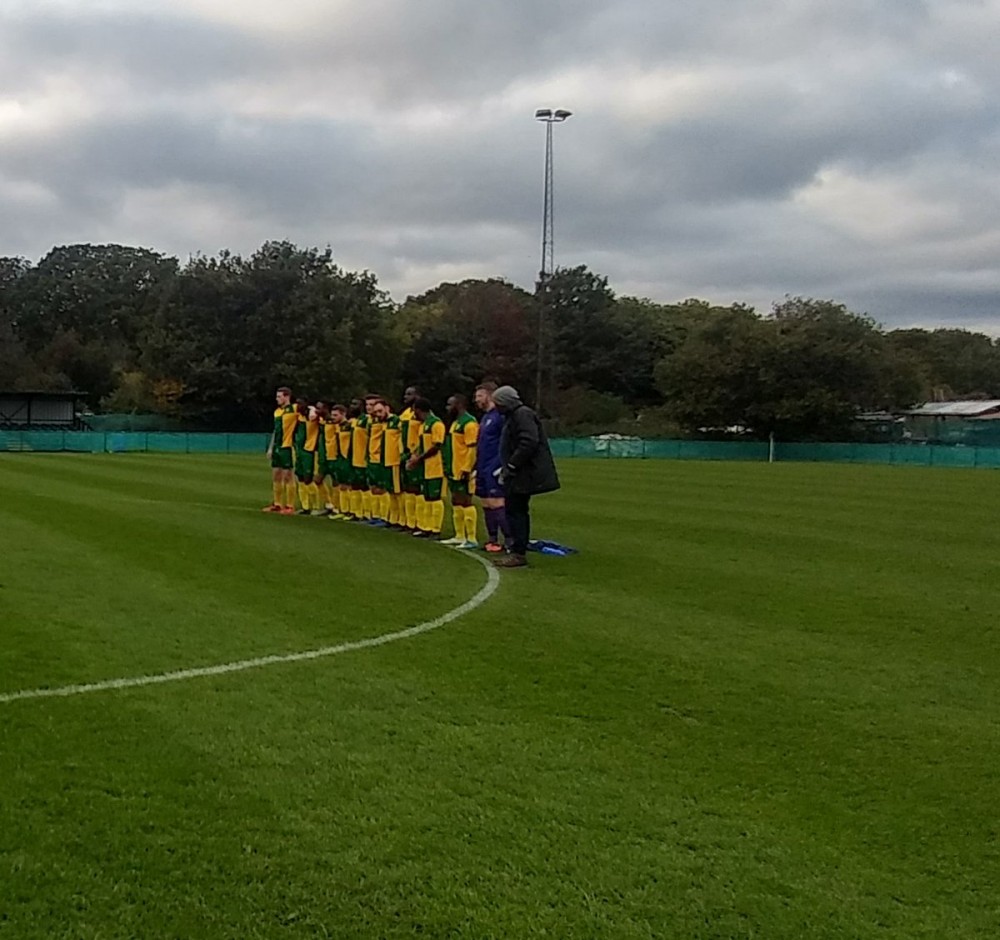 TRIBUTE: Holmesdale's players pay tribute to Keith Harris, who passed away just hours before their 3-1 home win over Kennington.
Photo: Holmesdale FC

"It is with sadness we announce the passing of our friend, committee member and acting president Keith Harris," said a club statement.

"Keith was a true gentleman. Father of Mark Harris (former chairman, current club treasurer) Keith was involved in football for many years.

"He helped create a magnificent youth set up at Old Coulsdon Colts and in recent years he became an integral part of our club.

"We are forever grateful for Keith and the Harris families immeasurable contribution to Holmesdale FC.

"Yesterday, prior to our match with Kennington we held a minutes applause as a mark of respect.

"We will announce on a future date a lasting club tribute in honour of Keith's memory.

"Our thoughts and prayers are with his wife Margaret, sons Mark and Andy, grandchildren Katie, Jack and Mia.

"Rest in peace Keith, forever in our hearts and minds."

Former manager John Wilfort, who is now on Micky Collins' management team at Bostik League Sevenoaks Town, posted on Twitter: "My thoughts go out to Mark and his family. In the short space of time I was at the club I realised Keith was a true gentlemen."

The Dalers are in second-place in the table following their win yesterday, having won nine of their 11 league games and are five points adrift of leaders Welling Town but with a game in hand.

Welling Town can extend their lead with a win over bottom-three side Kent Football United at Bayliss Avenue in Thamesmead on Wednesday night.