My fellow Herne Bay supporters always look after me and it is this football family that has helped me to cope with my disability, says award winning fan Ken Dixon
Sunday 01st July 2018
HERNE BAY supporter Ken Dixon has followed up winning the Bostik League supporter of the season with The FA for all Awards 2018 supporter of the year for Kent.
"I just love visiting new grounds but don't ask me what they look like, because I haven't a clue," said Mr Dixon, who supporters the Bostik South East Division outfit.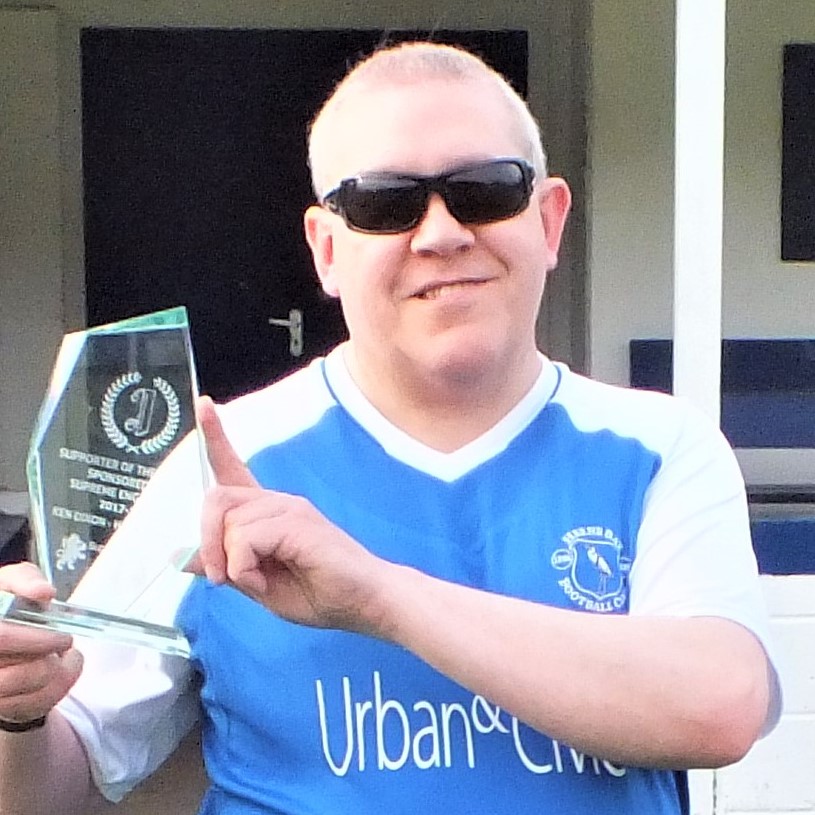 Herne Bay superfan Ken Dixon
Photo: Herne Bay FC
Mr Dixon is severely visually impaired and whilst this would prove to be an obstacle to most people, he has found the perfect solution for watching his football love by viewing the games through his ipad.
In this way he has been able to see the action, something that he was unable to do in the way that most of us take for granted and watch the videos back at home on his magnifying screen.
He also adds his videos of the match action onto social media, which is appreciated by the Herne Bay supporters and players alike.
"My fellow Herne Bay supporters always look after me and it is this football family that has helped me to cope with my disability," said Mr Dixon.
"I really don't know where I would be now without grassroots football. It has seen me through the many set-backs that I have had. To me the experience of being there with the rest of the fans and having the players and management chat to me is more important than the results."
Mr Dixon was also the winner of the Kent FA and Kent Reliance Magic of The Cup award for January 2016, the Herne Bay FC supporters association supporter of the season for 2015-16 and the Herne Bay FC clubman of the season for 2016-17 and will receive his trophy at the Kent FA awards evening which is held in the autumn. As the county winner, he has been shortlisted for a national award.
Visit Herne Bay's website: http://www.pitchero.com/clubs/hernebay/