Chislehurst residents warned about scammer who claims to be collecting funds for cancer charity on behalf of Glebe Football Club
Sunday 11th April 2021
Residents in Chislehurst have been warned about an individual who is scamming its local football club claiming to be raising funds for a cancer charity.



Glebe Football Club, based at Foxbury Avenue, published a photograph of a man on their Twitter account, who is scamming the Southern Counties East Football League Premier Division club - the ninth tier of English football - and one that has an extensive youth football programme.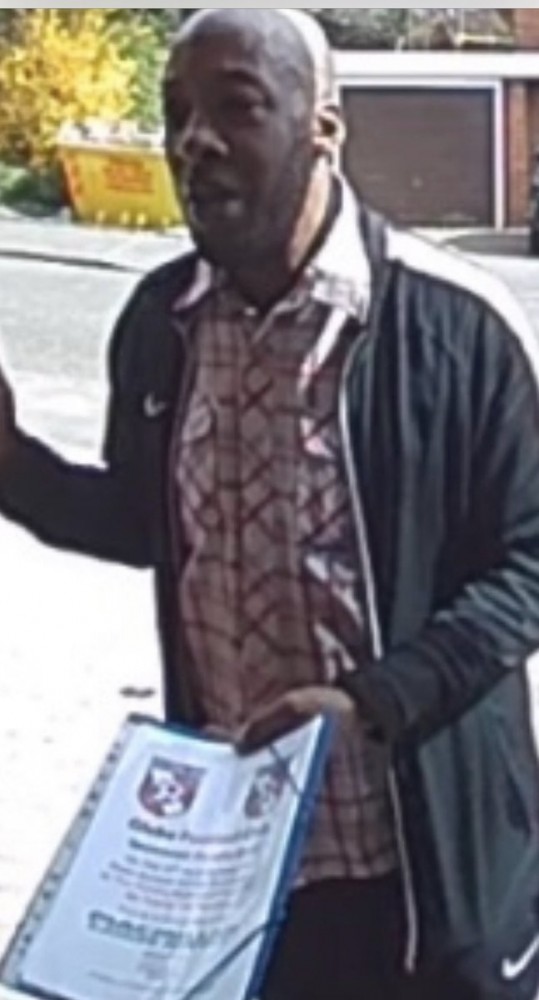 "This man is door knocking in Chislehurst claiming to be part of Glebe FC fundraising for MacMillan charity. We do not know him," said chairman Rocky McMillan.

"The man is stating that all donations will go to "MacMillan Cancer Support."

"The club will donate £500 to the charity so they get the money they deserve and £500 reward for information leading to arrest."

The club is managed by former Millwall footballer Gary Alexander, 41, who has previously managed Greenwich Borough and Ashford United.

He said: "Someone must know him. What a low life to be using a cancer charity and a kids' football club to scam people. Come on, help catch this wrong 'un."

The man has been visiting Kenley, claiming to be from Purley Panthers Football Club, which has not been in existence for some years.