Crowborough Athletic secure groundshare deal for this coming season: Although work on our own 3G pitch has not started as early as we had planned due to the legal i's and t's needing to be dotted and crossed, it is not that far away
Sunday 16th July 2017
CROWBOROUGH ATHLETIC have put in a place a contingency plan and have arranged a groundshare deal for the season ahead due to a delay starting work on their new artificial pitch.
Last season's Southern Counties East Football League Premier Division runners-up begin their campaign with a FA Cup tie at home to Lingfield on 5 or 6 August 2017.

"Although work on our own 3G pitch has not started as early as we had planned due to the legal i's and t's needing to be dotted and crossed, it is not that far away," said a club statement published on the Crows' website.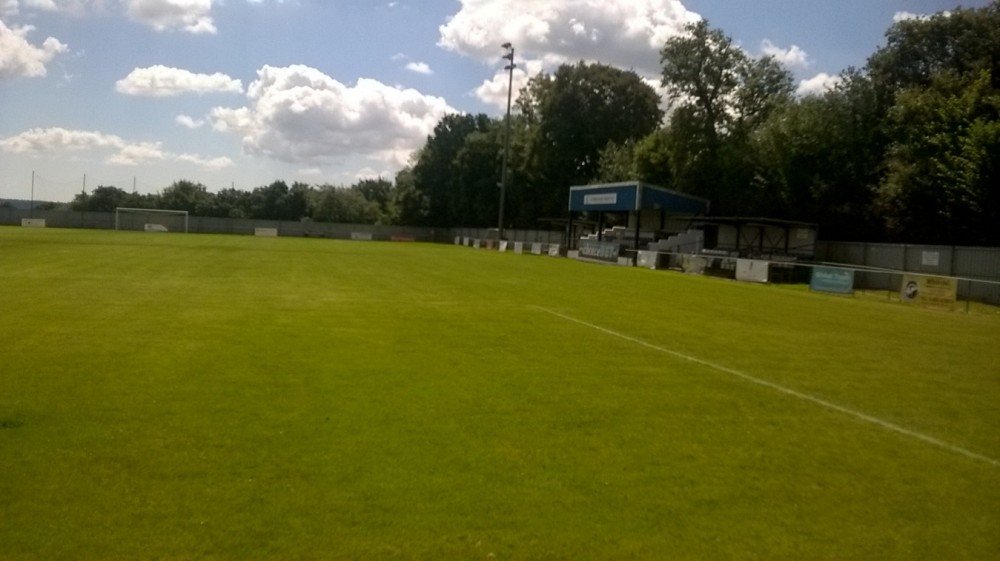 Crowborough Athletic will not start the coming season at their Community Stadium at Fermor Road due to a delay in starting work to install an artificial pitch.
Photo: Stephen McCartney

"With the season fast approaching, Crowborough Athletic have agreed a groundshare for the start of next season.

"The club, which will not be named until the agreement has been ratified by the respective Leagues, would host our scheduled home games in the Southern Counties East Football League and FA competitions.

"Whilst the agreement covers the whole of the 2017-18 season, the expectation of everyone at Crowborough Athletic is that we will be playing home games at the Community Stadium sooner rather than later."

The fixtures for both divisions of the Southern Counties East Football League are expected to be published in the next few days.

Meanwhile, newly-promoted league rivals Rusthall have switched the date and venue as the club make their FA Cup debut.

Last season's Southern Counties East Football League First Division runners-up will now play CB Hounslow United at Tunbridge Wells' Culverden Stadium on Sunday 6 August at 14:00.

This is due to pitch and stadium improvement works at Jockey Farm will not be ready to stage the Extra Preliminary Round tie.

Visit Crowborough Athletic's website: www.pitchero.com/clubs/crowboroughathletic