Ashford United winger Ryan Palmer to raise money for charity in Dartford clash
Thursday 13th April 2017
DARTFORD plays host to a charity football match to raise money for two great charities later this month.
Playing for Parkinson's managed by Ruby Wheeler and Kicking for Cancer Research, managed by Phoebe Phillips, will go head-to-head for 90 minutes raising money for Parkinson's UK and Cancer Research.

The event has been sponsored by Kickup Sports, which is owned by Ashford United winger Ryan Palmer.

"Kickup Sports are the proud sponsor of the 2017 Charity Match at Dartford FC," said Palmer, who helped Ashford United win the Kent Reliance Senior Trophy with a 2-1 win over Cray Valley in Maidstone last Sunday.

"We are delighted to be part of this fantastic event hosted by Ruby Wheeler (below, photo LinkedIn) and Phoebe Phillips.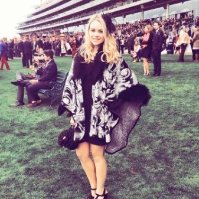 "We are hoping that we attract a great crowd with good numbers to watch an entertaining game followed by a fun sports session by ourselves.

"We started this company to make a difference through sport and that's exactly why we joined this project to raise funds for both Parkinson's UK and Cancer Research.

"We hope to continue helping charities to raise awareness and to make a difference."

Ugandan giant keeper George Kamurasi, who also helped Ashford United secure their Trophy win, has signed up for the event, as have Ryan Flack, Jon Main and Paul Springett.

Legendry non-league striker Main, who is now turning out for Kent County League, scoring four goals in four games for Division Three West outfit Welling Town, said: "I jumped at the chance to play in the charity game that Ruby has done a wonderful job organising. I know how much this means to here and everyone else. I'm glad just to be a part of it."

Flack added: "It's an amazing opportunity to raise more awareness for Parkinson's as it has effected someone close to me, there was a personal attachment to being involved and raising as much money as possible for a great cause."

The match kicks off at 13:30 on Sunday 23 April at Dartford's Princes Park Stadium. Tickets are priced at £10 (adults) and £5 (under 12) and can be purchased at the turnstiles.