Bromley appoint Alan Dunne as player-coach: It's the start of something here where we can go on and achieve things
Thursday 21st June 2018
BROMLEY manager Neil Smith has appointed Alan Dunne as first team coach.
Dunne, 35, will also remain as part of the squad in a playing capacity, but will primarily assist Smith with the coaching of the first team on a day to day basis.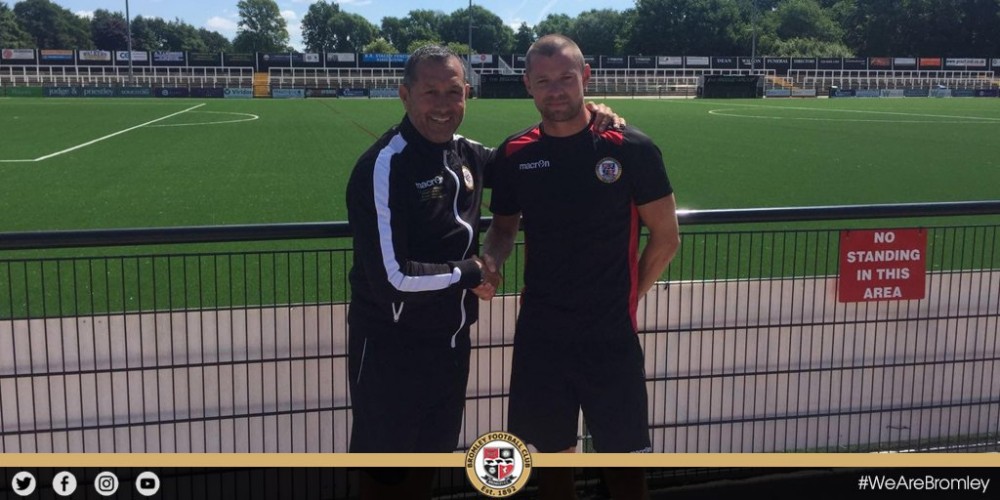 DUNNE DEAL: Bromley manager Neil Smith has appointed former Millwall defender Alan Dunne as player-coach.
Photo: Bromley FC

The Hayes Lane outfit confirmed the departure of defender Ben Chorley, 35, who spent the past three seasons at the club.

Dunne joined Millwall at the age of eight and progressed through the Lions' Academy, before making his debut first-team appearance on 19th March 2002.

The defender spent 23 years at the club, making almost 400 appearances for the Lions, also becoming captain during his time there.

Following his departure he signed for Leyton Orient. In January 2017, after a year and a half at Brisbane Road, he made the switch to his local side, Bromley.
"Since he's come in, Alan has been a real help to me and Mark (Hammond)," Smith told www.bromleyfc.tv.

"It was an easy decision to welcome him onto the coaching staff and retain his services as a player too.

"Young players in particular need experience around them and Alan gives them that. He's a been a credit to himself fitness wise, so I don't see there being any problems if I have to call on him to play."
The right-back was also excited to begin something of a new chapter in his career.

Dunne added: "I'm really pleased. I've been here 21 months now and enjoyed every single moment of it. Neil and Mark took me in and I had to earn their trust and since I've come in I have learnt a lot from them.

"When I came here I wanted success, and the club tasted success last year. We have personal targets we want to achieve and targets as a club as well.

"We want to kick on, it's the start of something here where we can go on and achieve things, and I'm very proud to be a part of that."
Bromley finished in ninth-place in the Vanarama National League last season.

Visit Bromley's website: www.bromleyfc.tv