CONIFA WORLD FOOTBALL CUP: We are excited to be able to host our largest ever tournament in Greater London, not only the historic home of the beautiful game but a vibrant and international city that welcomes people from all corners of the globe
Monday 28th May 2018
On the eve of the CONIFA 2018 Paddy Power World Football Cup, 16 teams representing 334 million people across five continents are making final preparations for a unique tournament set to take place at 10 non-league football clubs in and around London from Thursday 31 May to Saturday 9 June.
Bromley's Hayes Lane will host the opening ceremony at 19:00 on Thursday night, before Barawa lock horns with Tamil Eelam an hour later in Group A, as the first round of group games get underway.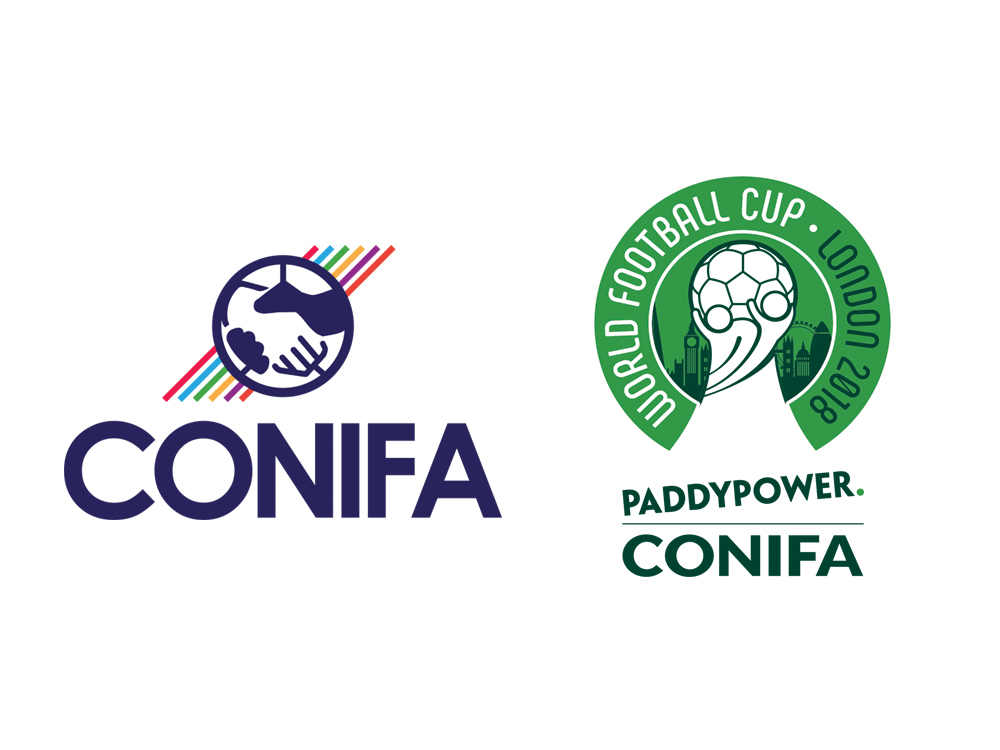 "We are excited to be able to host our largest ever tournament in Greater London, not only the historic home of the beautiful game but a vibrant and international city that welcomes people from all corners of the globe," said CONIFA President, Per-Anders Blind.

"With some teams based in the United Kingdom, some having large diaspora communities here and plenty of neutral favourites, we are confident of support from the London community."
CONIFA is the international football confederation for teams not part of FIFA. Its members include states, partially-recognised states, regions, minority groups and sports-isolated territories.
CONIFA is a strictly politically neutral charity and is run by volunteers. The 2018 Paddy Power World Football Cup is CONIFA's biggest tournament yet, bringing together 16 teams to battle it out over 48 matches across 10 stadiums.
"The teams have worked tirelessly to get here," said CONIFA General Secretary Sascha Düerkop.

"Tuvalu are flying 15,000 kilometres from Funafuti to London, while Matabeleland have used crowd-funding to finance their participation.
"After months and months of planning, it is hard to believe the tournament is about to kick-off.

"We are so grateful to everyone that has turned an ambitious idea into an amazing reality: all our tournament sponsors, including naming rights partner Paddy Power; our army of volunteers; wonderful host clubs and stadiums; committed teams who have made it to London; and all the fans who will come to watch teams putting their hearts and souls into playing football on the international stage in such a wonderful location.

"As with all big sporting events, the fans make it, and we are ready to welcome everyone for a tournament of great football and an unbeatable atmosphere."
Abkhazia, a partially-recognised territory claimed by Georgia, will be looking to defend their CONIFA World Football Cup title after winning the last edition in spectacular scenes on home-soil in 2016.

2017 European Football Cup Padania (a region of Italy), Ellan Vanin (Isle of Man) and Northern Cyprus are among the other favourites.
Tibet, Matabeleland, Kabilya, Cascadia and Tuvalu are among the teams making their CONIFA debut.

Barawa, a region of southern Somalia, are the official tournament hosts; the Barawa FA is a diaspora group based in London.
Tickets for the 2018 Paddy Power World Football Cup are available via conifa.org/tickets.